Mock pamphlets made to look like Ford's campaign literature were briefly distributed before a debate Tuesday night, hosted by the midtown business association.
The pamphlets, apparently the handiwork of a man named Michael Dunbar Jr., hammered home a simple, consistent message.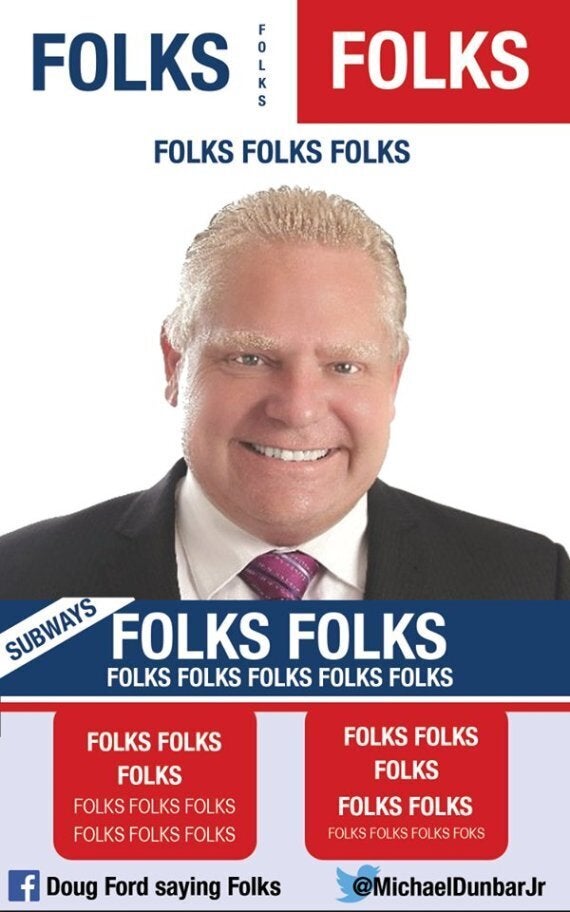 Photo credit: Facebook/"Doug Ford saying folks"
A Facebook page — "Doug Ford saying folks" — has also been created, evidently to track how often he uses the word during debates. Apparently, Ford said it 10 times on Tuesday.
Dunbar suggested on Twitter that his mock flyers were left on a table with Ford's real pamphlets for about 15 minutes before anyone noticed.
But his attempt to give Ford a pamphlet after the debate was denied.
According to CBC News, Ford went on the attack Tuesday night, saying rival candidate John Tory lacks the experience needed to be Toronto's mayor.
"There are only two people at this table that have experience," Ford said, referring to himself and Olivia Chow.
Ford also launched new radio attack ads earlier in the day, mocking Tory's earlier political losses as leader of the Ontario PC party and his SmartTrack transit plan.
Three recent polls suggest Tory continues to lead the race with less than four weeks to go before election day. Toronto voters head to the polls on Oct. 27, folks.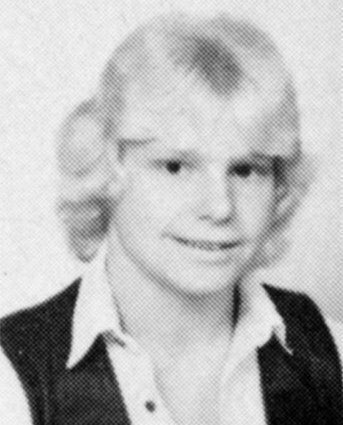 Rob Ford's Brother Doug: What We Know