There's no doubt that Dylan Penn is gorgeous (you go, DNA!) but her latest outfit leaves us cold.
The 23-year-old daughter of Sean Penn and Robin Wright attended the launch of her new fashion film for Stuart Weitzman in Paris on Monday wearing a goth look that was a bit too dark for our tastes.
The model sported black velvet smoking trousers, a matching blazer and a sheer blouse that revealed her black bra. If it ended there, the outfit would have been great (although we would have opted for a more flattering bra), however Dylan continued with her goth theme wearing black nail polish, black lipstick and a black-and-gold clutch. Leopard-print heels provided a pop of colour.
While we love a monochrome pantsuit, all those dark shades made the rising star look very pale, as if she were intentionally going for a Halloween witch effect.
We're sure you will have a different opinion. What do you think of her outfit?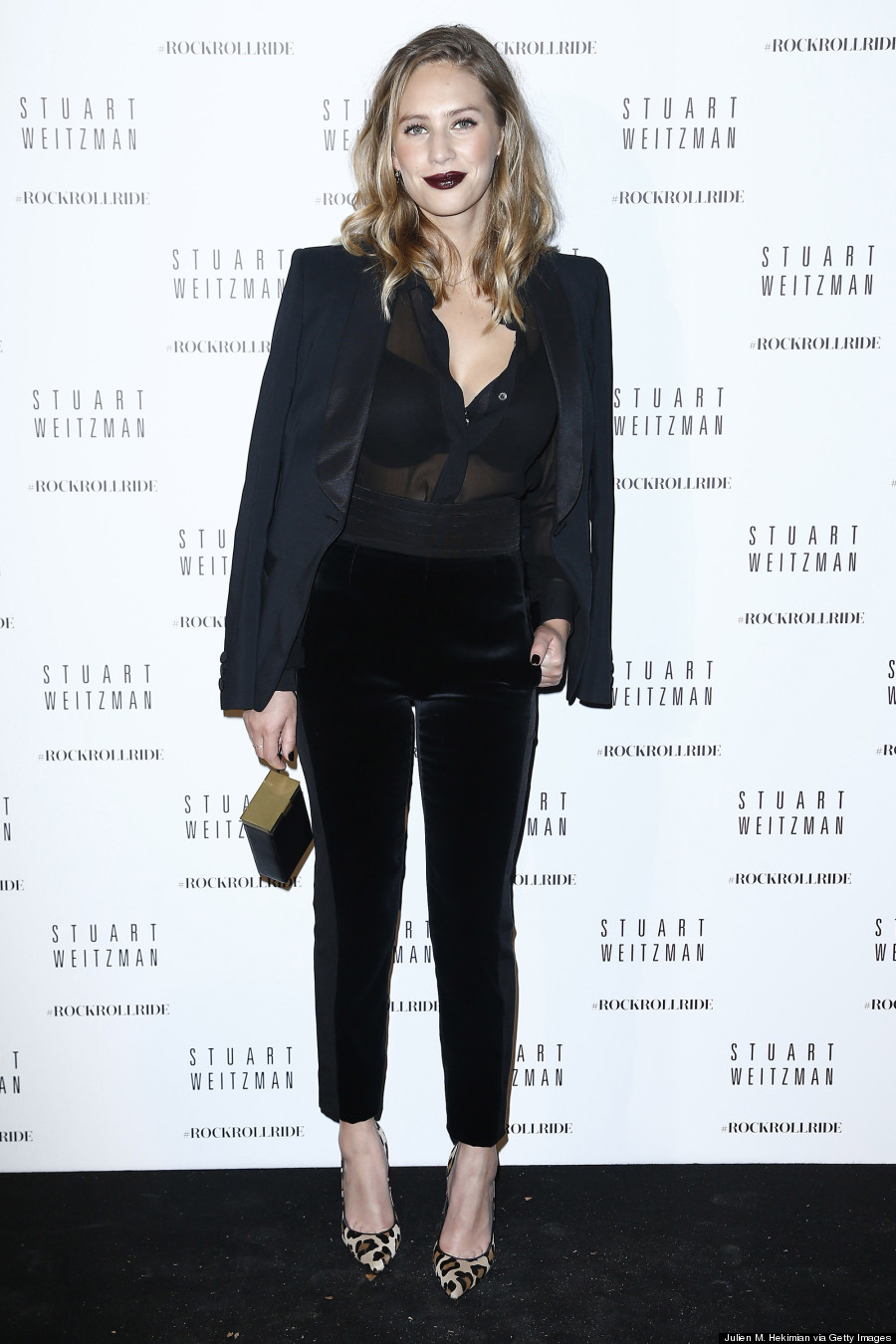 Dylan totally got her looks from Robin Wright: