"Holey" moly!
Kim Kardashian is known for showing a lotta skin (just check out her Paris Fashion Week looks) but her latest ensemble takes it to a "hole" new level.
On Wednesday, the mom was spotted at Paris' Charles-de-Gaulle airport getting ready to board a flight back home, wearing a pink Chanel two-piece that was dotted by dozens of strategically-placed holes.
The curious look, which made its debut on model Cara Delevingne at Chanel's Fall 2014 show, is Kim's latest attempt at transforming herself into a high fashion icon, and it seems to be working.
Styled with a long grey coat and blush-coloured heels, the 33-year-old looked as if she were ready to board the most fashionable plane in the world. Even daughter North West was all dolled up sporting a cute leather jacket and matching pants.
North will definitely have lots of fun going through her mom's closet when she's older!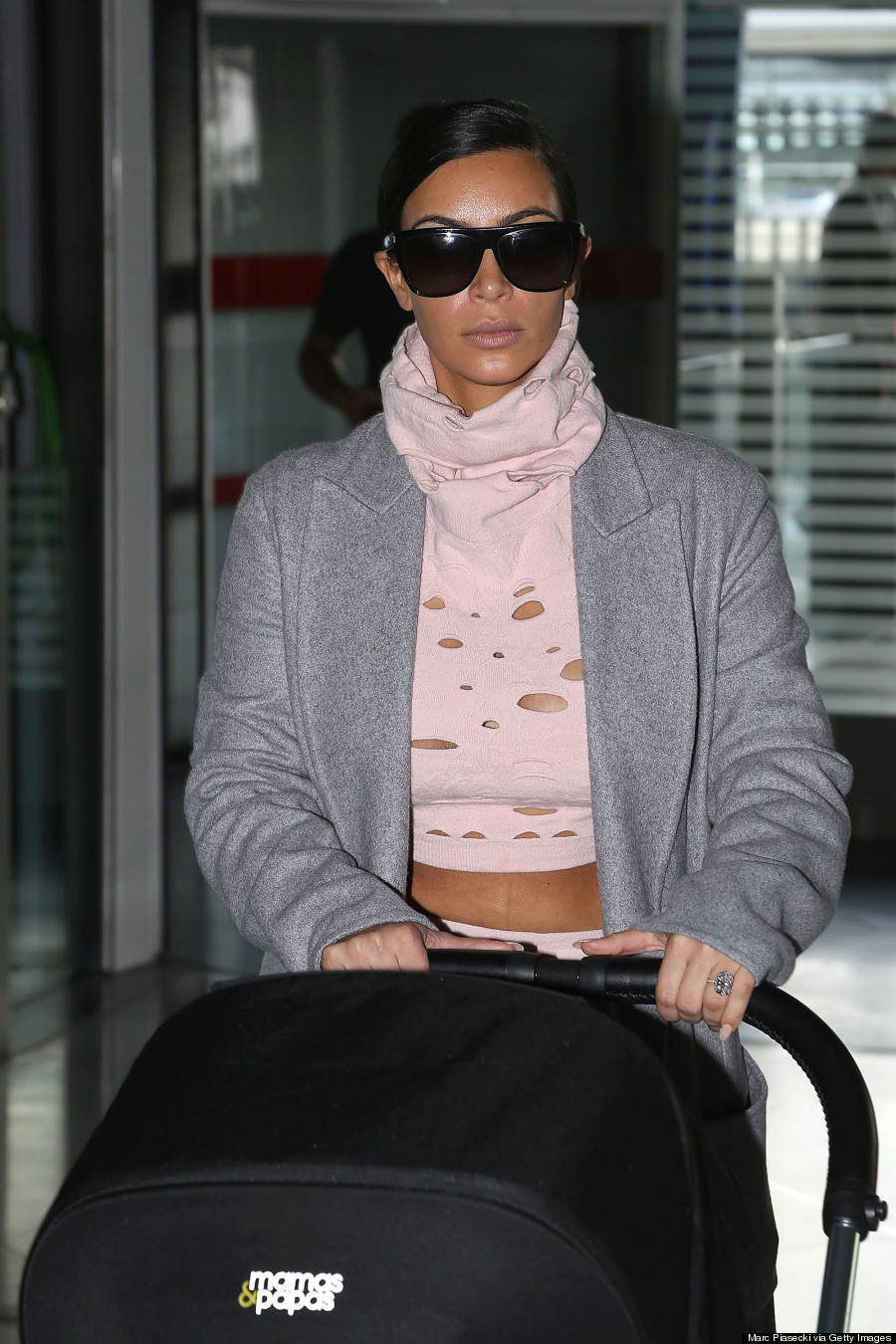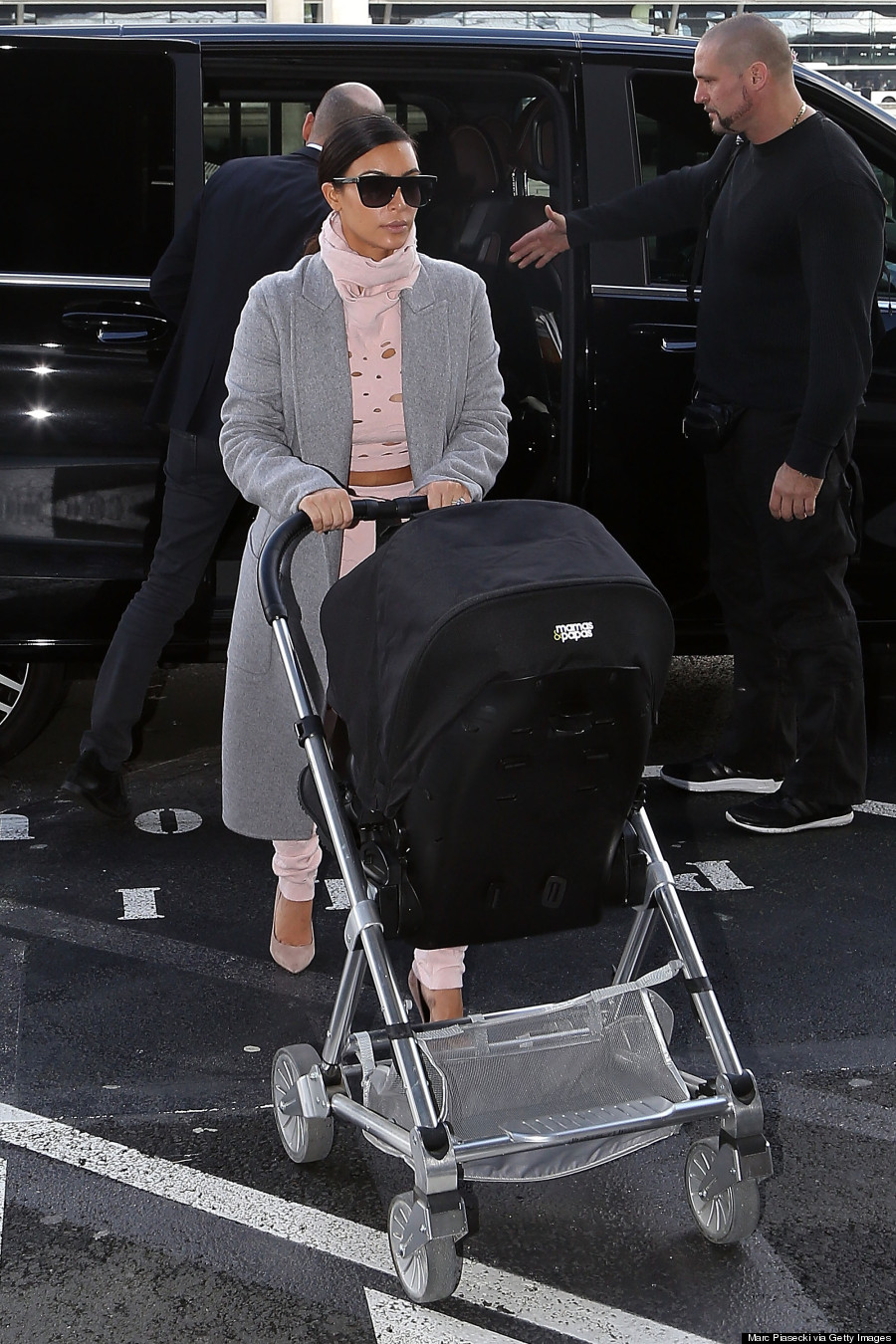 More on HuffPost: