 Justin Bieber is popular online but he's also quite dangerous when it comes to his name being attached to malware and computer viruses.
TechVibes.com reports that computer protection company McAfee released its Most Dangerous Celebrities study. The study examines the risk a famous celebrity's name leads to "malicious sites" and discovered Bieber is the Most Dangerous Canadian with 13.06 per cent.
Bieber edges out EDM artist Deadmau5 by less than one percent (12.13 per cent). In third is actress Ellen Page with 11.53 per cent. Other musicians on the list include Avril Lavigne (first in the previous year's Canadian list) who is fourth at 11.11 per cent and Drake who is seventh with 8.89 per cent.
Bieber was also the lone Canadian to crack the Top 50 list internationally with Jimmy Kimmel's name topping that particular list. The late night talk show host's name had a 19.38 per cent of linking to a malicious site. Other names making the Top 10 include Blake Shelton and Bruce Springsteen.
Kimmel took to Twitter to comment on the news he was atop the list:
"Most consumers don't think about security risks when they're looking for celebrity and entertainment news," McAfee's Canadian consumer manager Brenda Moretto told TechVibes. "Cybercriminals capitalize on consumers' urge to find breaking celebrity news as quickly as possible and leverage this behaviour to lead them to unsafe sites that can severely infect their devices and steal personal data."
McAfee's Twitter account noticed Bieber's Twitter account was compromised earlier this year.
According to a blog post on McAfee's site at the time, hackers in Indonesia were able to get into Bieber's account and posted a link to an app. Bieber's team quickly deleted the tweets with Bieber tweeting to fans that "that link from earlier. dont click it. virus. going to erase this now. spread the word. thanks (sic)." A subsequent tweet said everything was fine and the problem was resolved.
As reported yesterday, Bieber displayed his dangerous side to photographers in Paris with pictures showing him attempting to punch one while pushing back another.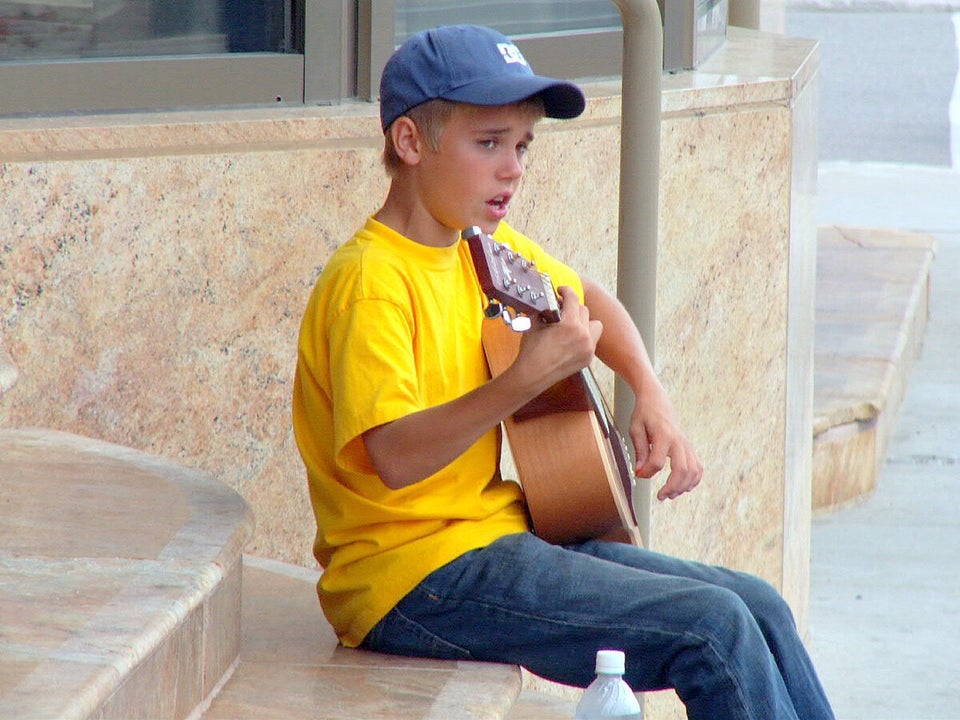 Justin Bieber: Child Star To Bad Boy