We're not the only ones who were fans of Kate Middleton's post-baby style!
On Monday, Chelsea Clinton left Manhattan's Lenox Hill hospital with her newborn daughter Charlotte in her arms. Wearing a blue-and-white cap-sleeve dress, the 34-year-old glowed as she cradled her child, who was swaddled in a white blanket and wearing a white cap.
It was noticed that Chelsea—the daughter of Hillary and Bill Clinton—wore a frock that was quite similar to the blue polka dot Jenny Packham dress that the Duchess of Cambridge wore when she left St. Mary's Hospital in London with newborn Prince George in July 2013.
Just like Kate, Chelsea posed in front of the hospital and smiled at photographers and well-wishers as husband Marc Mezvinsky and the doting grandparents stood by her side.
The mom announced the birth of her first child via Twitter on Saturday, Sept. 27:
Marc and I are full of love, awe and gratitude as we celebrate the birth of our daughter, Charlotte Clinton Mezvinsky.

— Chelsea Clinton (@ChelseaClinton) September 27, 2014
Clinton followed it up with a photo of the happy family.
At 7:03 PM on September 26th, we finally met Charlotte. We're in love. pic.twitter.com/9ZCkoa6BPU

— Chelsea Clinton (@ChelseaClinton) September 27, 2014
There's probably a good reason why Chelsea wore the cute frock. It's loose-fitting and looks very comfortable, which we think is probably a good thing after you've given birth. Although it was most likely a coincidence, we think it's cute that both women wore similar outfits.
Chelsea Clinton: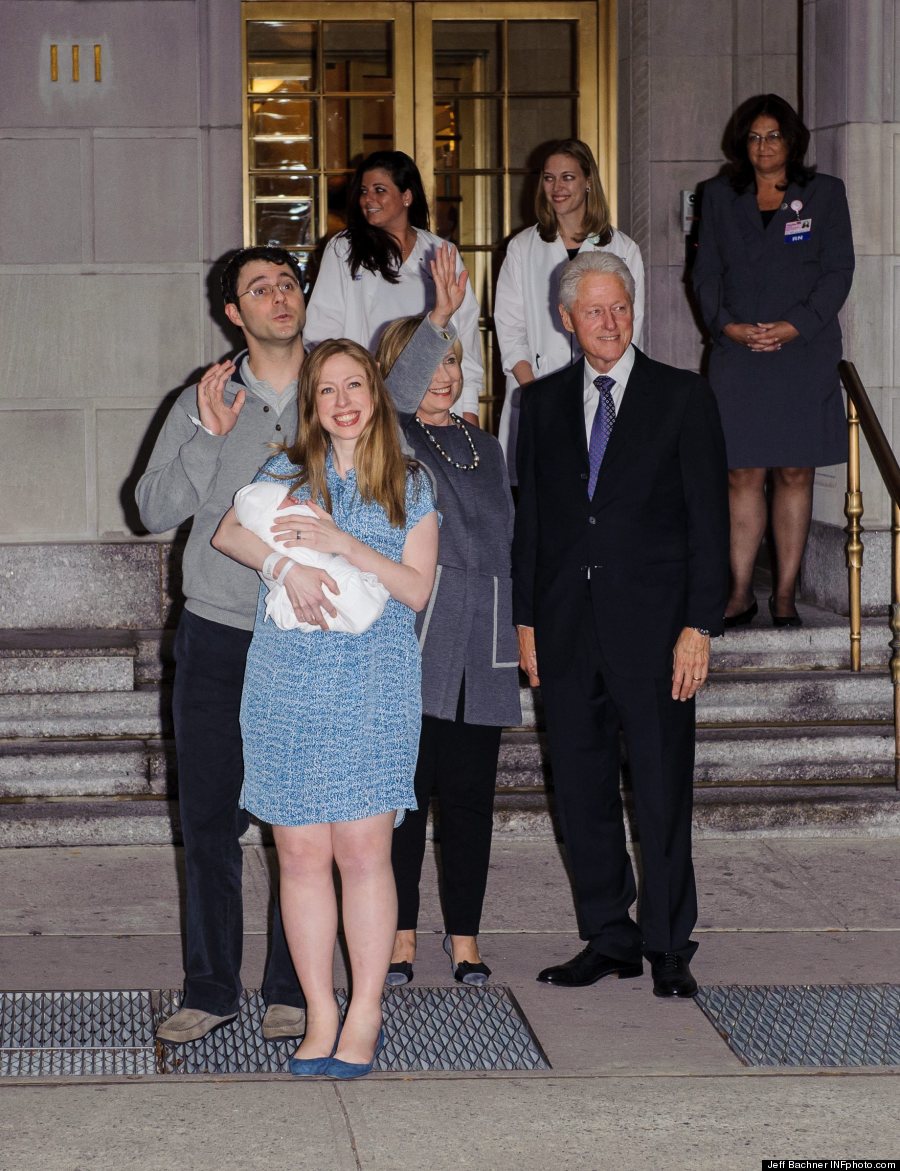 Kate Middleton: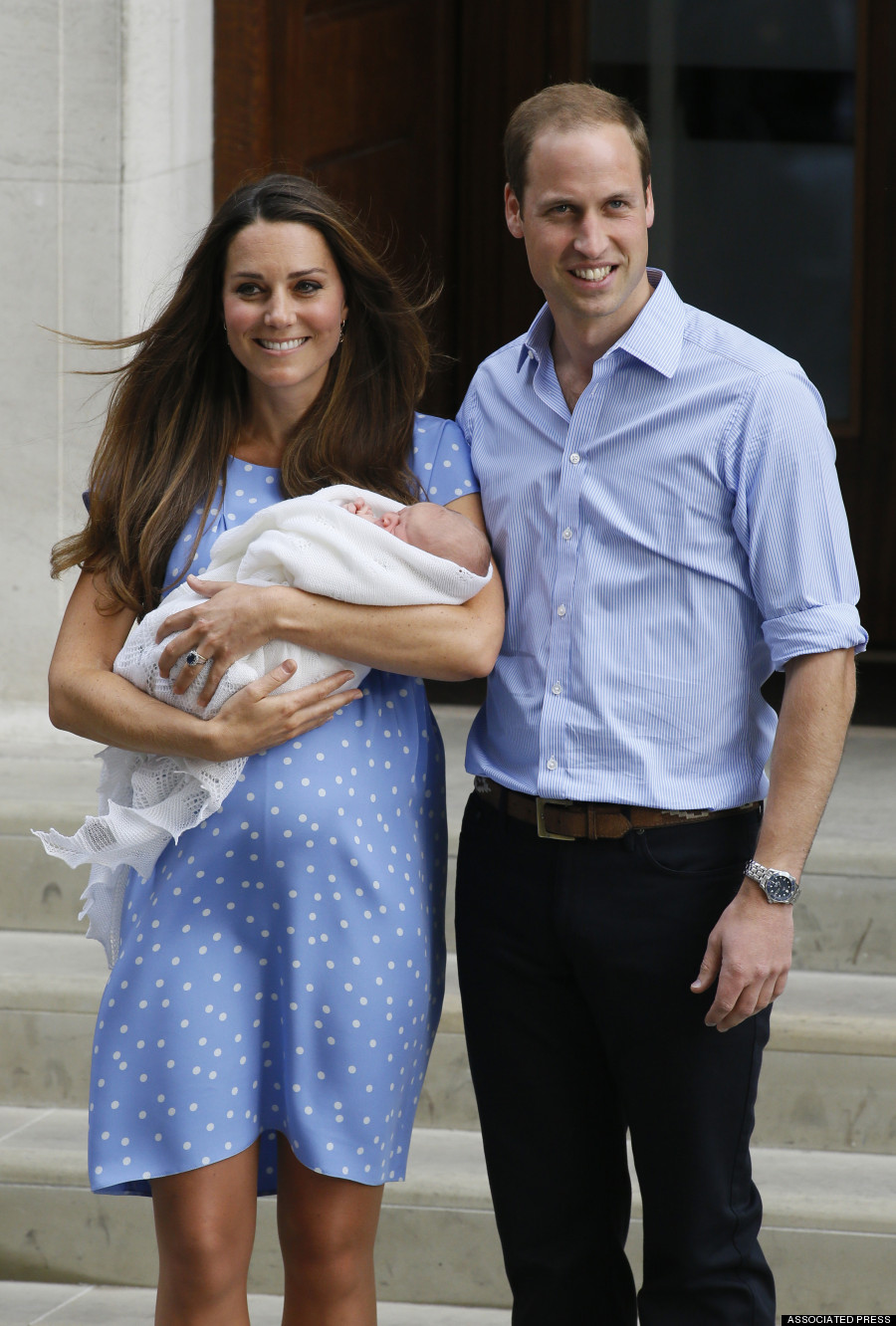 Also on HuffPost