A patient has been isolated at a Toronto hospital as a precautionary measure while doctors test for a "very unlikely" case of Ebola.
According to CBC News, the patient has a travel history to and from West Africa and had come down a fever.
"If you decide to test, you really have to treat them as if they have Ebola up until the point where that test comes back negative. So that's what we're doing now," said University Health Network infection prevention and control director Michael Gardam to CP24.
"I'm personally not concerned at all that this person will have Ebola," he said.
Hospital staff were informed about the case via an email on Thursday.
Early test results for the Toronto patient are expected Friday.
On Wednesday, federal Health Minister Rona Ambrose responded to Canadian concerns after a man was diagnosed with the virus at a Dallas hospital on Tuesday.
She insisted the chances of an Ebola outbreak in Canada remains low.
Approximately 3,300 people have died from what has been called the world's worst Ebola outbreak.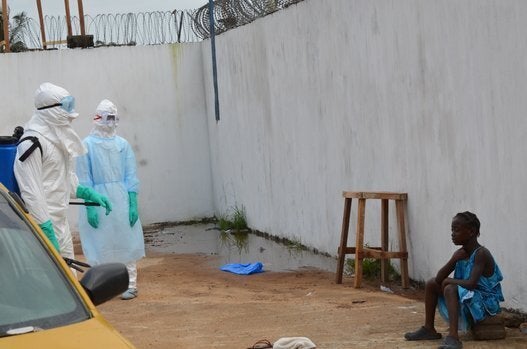 GRAPHIC WARNING - Ebola in Liberia