Shailene Woodley has caught blond fever!
Shailene debuted her gorgeous tresses at the Miu Miu Spring/Summer 2015 show at Paris Fashion Week and wore a cream ankle-length frock that featured long sleeves and stitched detailing along the seams and edges.
The 22-year-old "The Fault In Our Stars" actress styled her growing out pixie cut into a chic mini pompadour that reminded us of Jennifer Lawrence's blond cut.
What do you think of Shailene as a blond?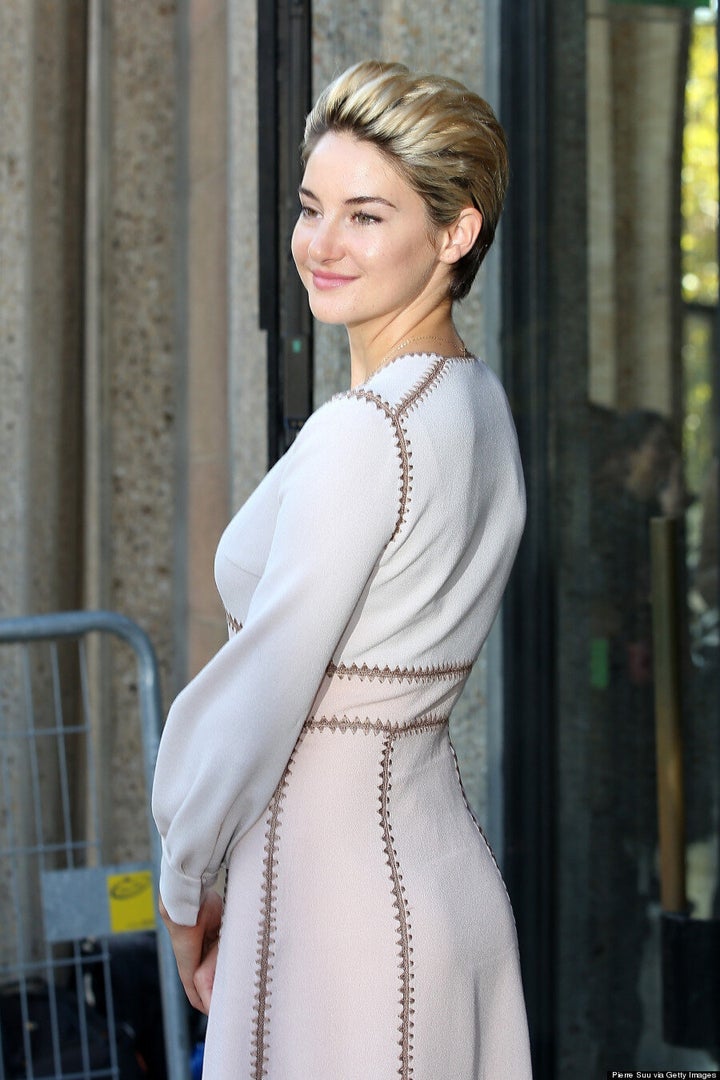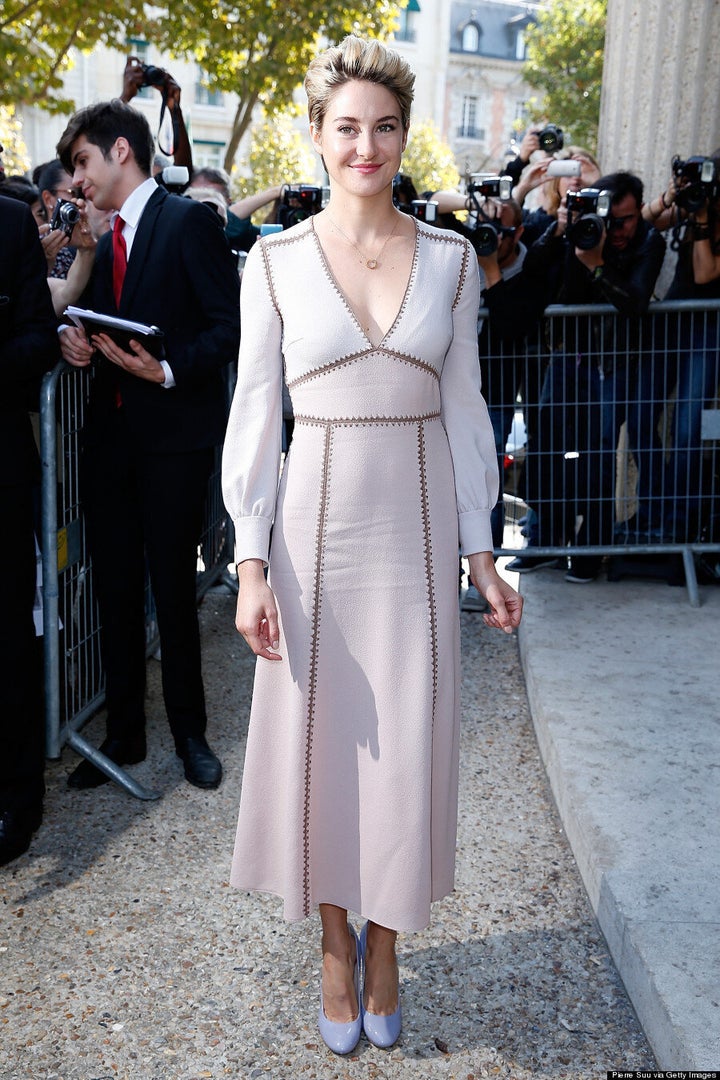 Shailene looks great as a brunette, too: