Shailene Woodley has caught blond fever!
The "Divergent" actress is the latest celebrity to have dyed her locks a few shades lighter just in time for the fall season.
Shailene debuted her gorgeous tresses at the Miu Miu Spring/Summer 2015 show at Paris Fashion Week and wore a cream ankle-length frock that featured long sleeves and stitched detailing along the seams and edges.
The 22-year-old "The Fault In Our Stars" actress styled her growing out pixie cut into a chic mini pompadour that reminded us of Jennifer Lawrence's blond cut.
Shailene isn't the only actress who has recently gotten tired of her darker locks. Actress Sandra Bullock recently debuted lighter tresses on the set of her new movie "Our Brand is Crisis" and Canadian singer Alanis Morissette showed off her new blond do' on Instagram in Sept.
What do you think of Shailene as a blond?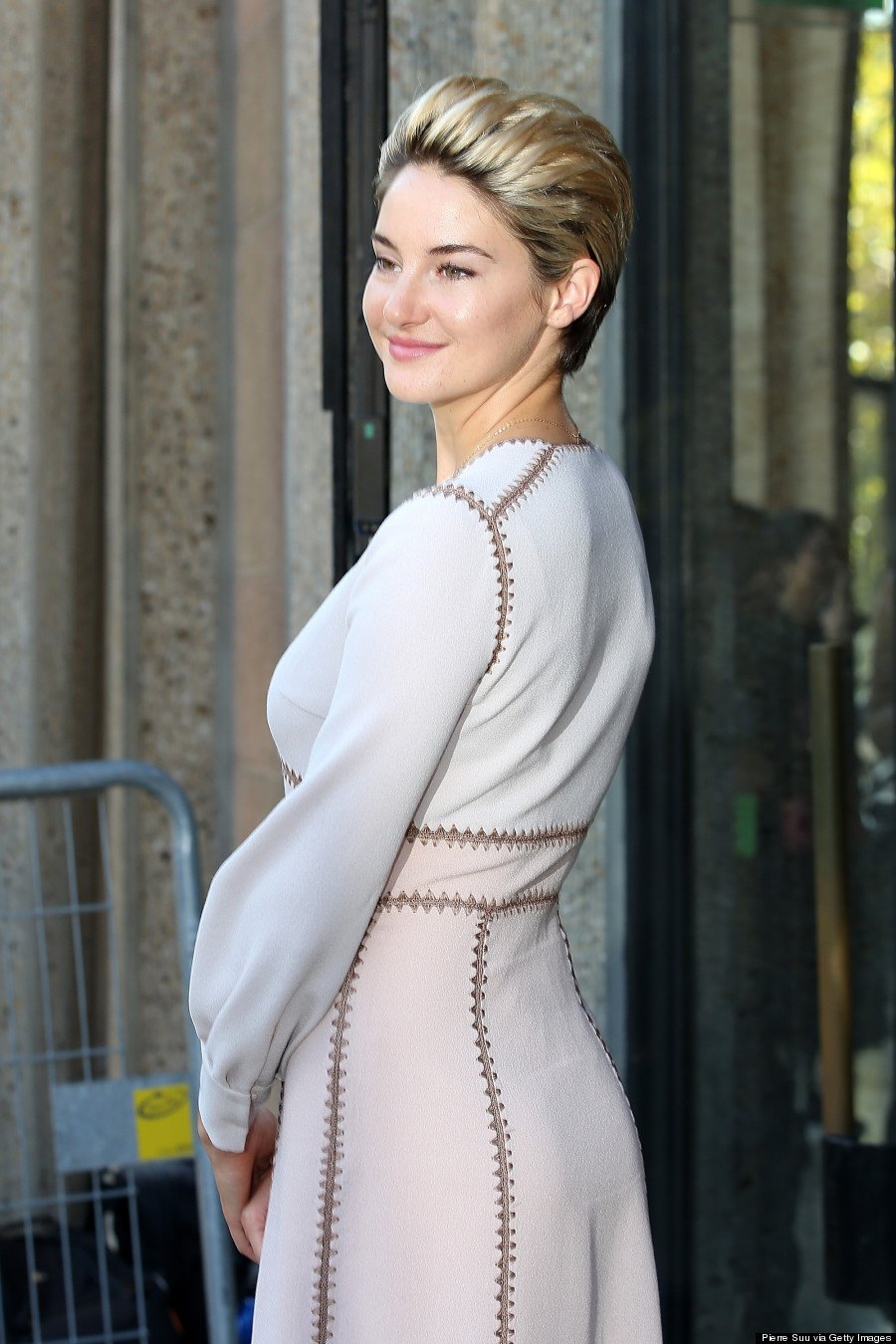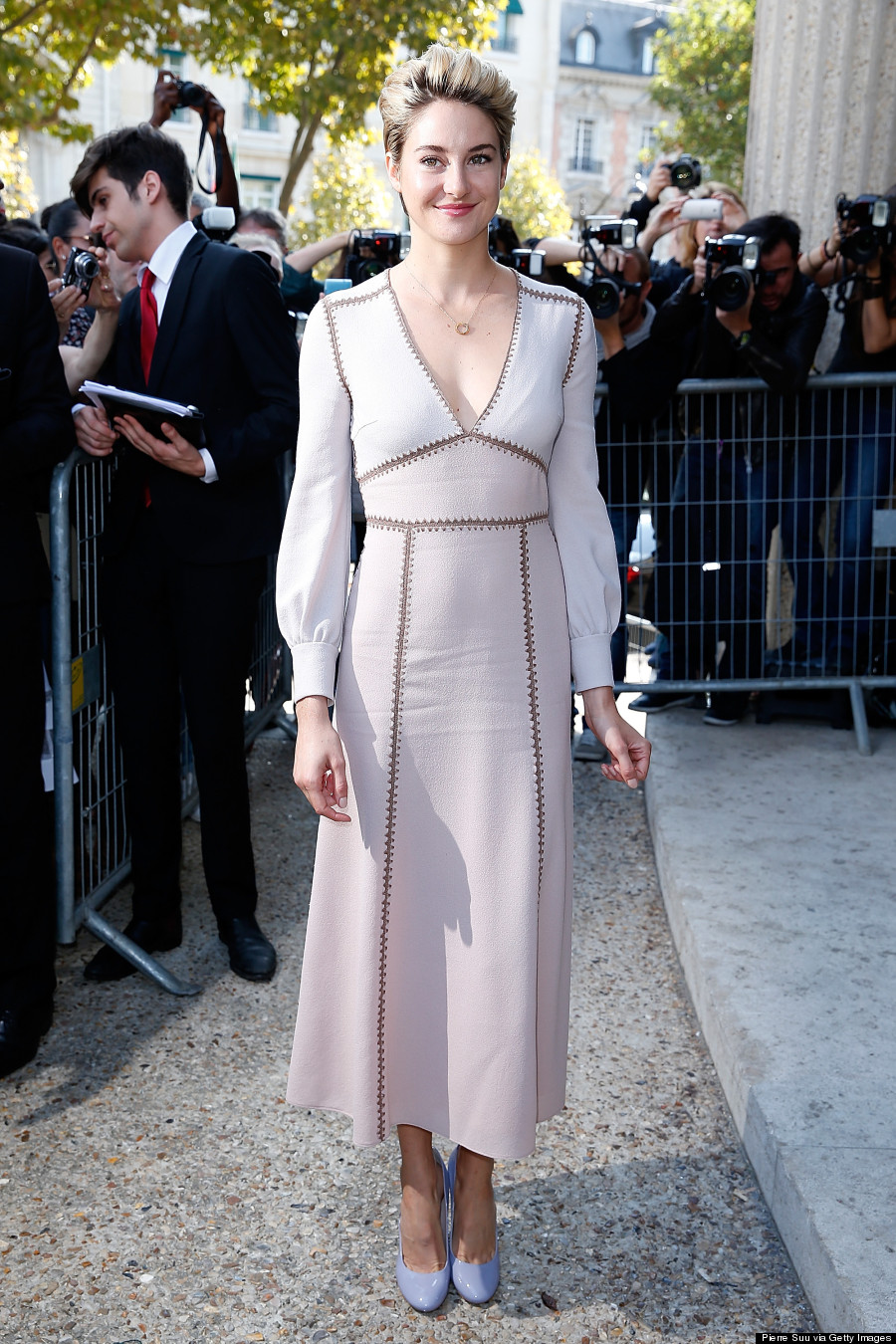 Shailene looks great as a brunette, too: