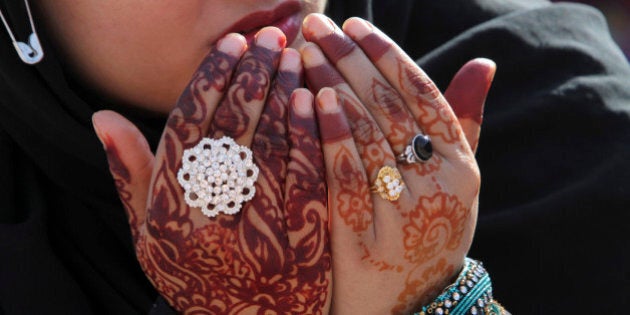 Eid-al-Adha, one of the most important festivals in the Islamic calendar, takes place Oct. 4. But what is this holiday all about?
It is to be distinguished from Eid-al-Fitr, the "Feast of Fast Breaking," which marks the end of Ramadan.
The story of Eid-al-Adha, which is also known as the "Greater Eid," originates with Allah appearing to Ibrahim in a dream and imploring him to sacrifice his son Isma'il, according to the BBC.
Despite the hardship, Ibrahim proceeded to follow the instructions, though Allah stopped him at the last minute, offering a lamb to sacrifice in his son's stead.
Though the story sounds grim, Eid-al-Adha is a happy occasion in which Muslims pray together, meet with friends and family, exchange gifts and donate to the less fortunate. It is also a time in which they pray for forgiveness from God and let go any feelings of enmity for one another, according to ReligiousTolerance.org.
Eid-al-Adha also marks the end of the Hajj, an annual pilgrimage that Muslims make to Mecca in Saudi Arabia. All followers who can make the trip are encouraged to journey there at least once, where they encircle the Kaaba, a holy shrine that is said to have been built by Ibrahim himself.
The Muslim Association of Canada is putting on an Eid festival at the Direct Energy Centre in Toronto this weekend, with activities such as rides, face painting, a petting zoo, arcade games and an animal show.