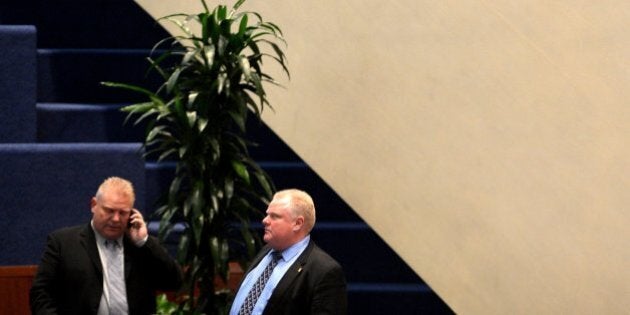 David Soknacki may have dropped out of the race, but he's still criticizing Toronto's current mayor and his brother.
Back in September, former city councillor and then-mayoral candidate Soknacki claimed to have proof Rob Ford was using city resources for campaign purposes. Soknacki's campaign said it filed an Access to Information request to obtain documents to back its claim.
"The attached files show about a dozen instances of the mayor's office and now mayoral candidate Doug Ford using public resources for campaigning," Soknacki said in a statement.
"Examples include the referral of campaign volunteers and projects to the mayor's staff and Councillor Ford's office, acknowledgement that the Ford Nation YouTube project was an initiative of the mayor's office, and making arrangements for campaign events."
- An email from an unknown resident to Integrity Commissioner Janet Leiper complaining that the mayor was using official city email to promote his Ford Nation YouTube show.
- An email between the mayor's chief of staff Dan Jacobs and a communications staffer discussing robocalls on Jan. 22.
- An email in which the mayor's chief of staff says he doesn't handle campaign issues, but refers it to Coun. Doug Ford's office.
While visiting a Toronto Community Housing complex on Friday, Doug Ford dismissed the claims, saying workers are available to help campaigns on their own time.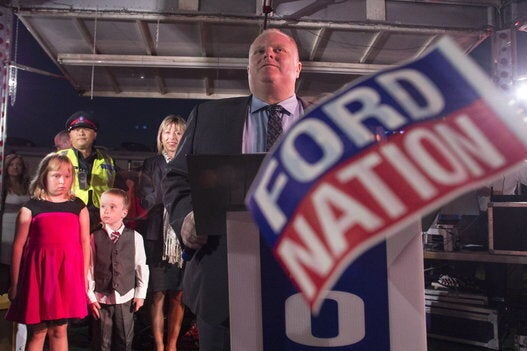 Rob Ford Attends Ford Fest