Everyone make way for Robyn Lawley!
The stunning plus-size model posed for the Nov. 2014 issue of Marie Claire Australia wearing a low-cut black swimsuit that didn't leave much to the imagination.
Although she looked amazing, Robyn admitted on her Facebook page that the sexy one-piece was too tight!
Despite the tight bathing suit, the 25-year-old looked happy and confident. As well she should: rumour has it the Aussie is in the running to pose for the 2015 Sports Illustrated Swimsuit issue, and if she makes it, it would be the icing on the cake for what's been a stellar career so far.
The breakout model has an enviable resume, from designing a line of plus-size swimwear and representing a line of plus-size lingerie to landing the cover of Cosmopolitan Australia.
In the issue of Marie Claire, the gorgeous brunette talked about the moment that made her change her mind about wanting to become a size 0. "I had a moment when I was about 16," she said. "One of my Russian model friends was painfully thin and we went to a cafe after a casting. I was trying not to eat at the time, but I was really struggling and I was, like, 'I have to go to a cafe! I have to eat!' I just got a salad [but] she didn't eat anything. I thought it was just so messed up. I was worried about her health."
We can say without a doubt that Robyn made a wise decision.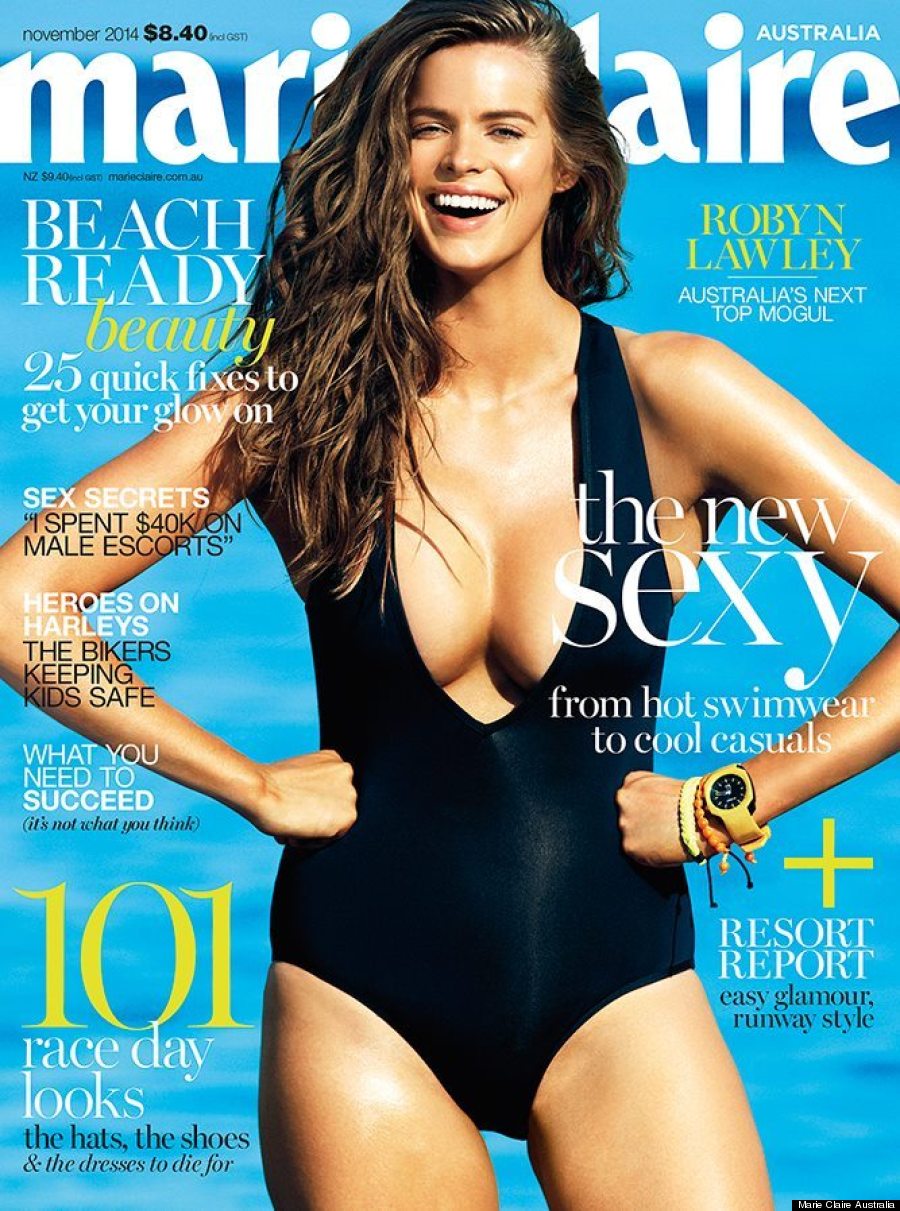 She's gorgeous: