Rick Kern via Getty Images
Matthew McConaughey may have an Oscar on the mantle, but he certainly has not forgotten his roots.
The 44-year-old "Dallas Buyers Club" star was spotted rocking an "I get older, they stay the same age" t-shirt in Austin, Texas on Friday, in an homage to his character David Wooderson's classic line from 1993's "Dazed and Confused."
Wearing the cotton grey tee, McConaughey opted for a casual, cheeky look at the Samsung Galaxy Artist's Lounge at the Austin City Limits Music Festival, and was photographed chatting with his wife, Camila Alves.
But, this is not the first time the "Interstellar" actor has honoured his breakout role in his recent public appearances. His now-infamous (and oft-parodied) 2013-2014 awards season catchphrase "alright, alright, alright" also stemmed from one of Wooderson's quotes, as seen below.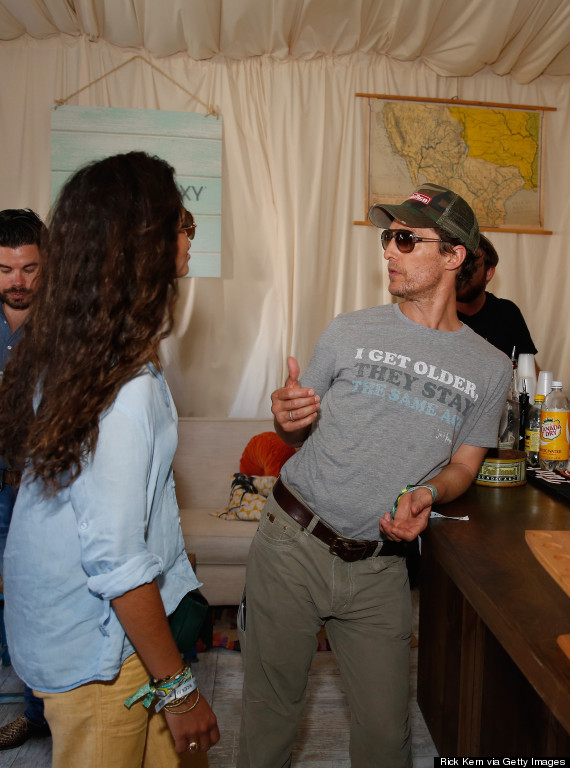 Do you like McConaughey's trademark t-shirt? Sound off in the comments!
ALSO ON HUFFPOST: