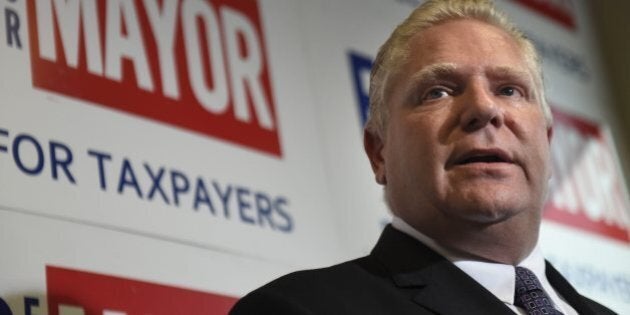 Toronto mayoral candidate Doug Ford took aim at John Tory's resumé this morning, alleging that his opponent intentionally neglected to tell voters about his tenure on the board and audit committee of a U.S. telecommunications company that filed for creditor protection in 2009.
Ford accused Tory of failing to mention his eight years at Charter Communications on the biography posted on John Tory's campaign website.
"It was one of the biggest bankruptcies in U.S. history and he's not telling people about this," said Ford. "Voters don't know about his business record. He doesn't want to bring it to the forefront."
Ford's allegations about omissions in Tory's resume are the focus on a new video ad from the Ford campaign.
Minutes after Ford's news conference, Tory held one of his own to announce an endorsement from Coun. Gary Crawford.
When asked about his time at Charter, Tory said "I would stack my resume against Doug Ford any day of the week."
"At Charter I came in to a difficult situation," said Tory.
Shortly after the Ford news conference, the Tory campaign released a statement about his time at Charter, saying Tory was brought in to help with problems that began before he was hired.
"In December 2001, Paul Allen, co-founder of Microsoft and founder of Charter Communications, asked John Tory to join Charter's board of directors and the board's audit committee for the express purpose of helping the company move forward in the wake of a probe by the U.S. Securities and Exchange Commission. That probe was looking at book-keeping issues at the firm between 2000 an 2001, prior to Tory's time on Charter's Board.
"Charter filed for Chapter 11 creditor protection in February 2009, an event unrelated to Tory's time of the Board."
The statement quotes Paul Allen about Tory's role at Charter:
"Charter Communications filing for creditor protection arose from events that predated John's time and any implication otherwise is inaccurate."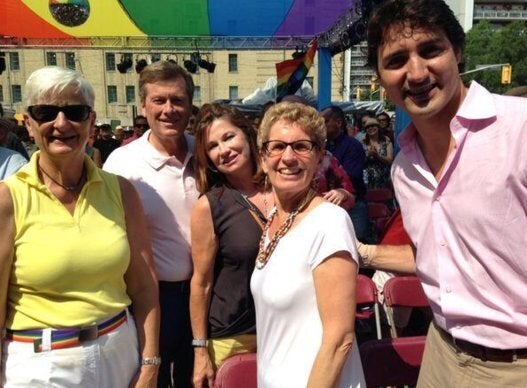 John Tory Tweets Pics With Top Tories, Grits