Leave it to Kristen Stewart to find a totally different (read: cool) way to wear overalls.
On Tuesday, the "Twilight" star was seen posing for photos before heading into a New York City Apple store for an interview wearing what can only be described as a leather overall dress.
The 24-year-old's Chanel frock featured a red tweed top with leather-trimmed sleeves and a built-in black leather skirt with overall detailing on the chest.
Paired with black oxfords and a simple necklace, the "Clouds of Sils Maria" star gave downtown cool a hip new edge. KStew also styled her short tresses into a dramatic side-sweep—a look she also rocked at the "Camp X-Ray" New York Film Festival premiere on Monday.
After the interview, Robert Pattinson's ex teamed up with her "Twilight" co-star Dakota Fanning for a night on the town and of course, the Chanel spokesperson changed into something cooler: a menswear outfit featuring grey trousers, a dark grey blazer and a trucker's hat.
Kristen's style just keeps getting better and better.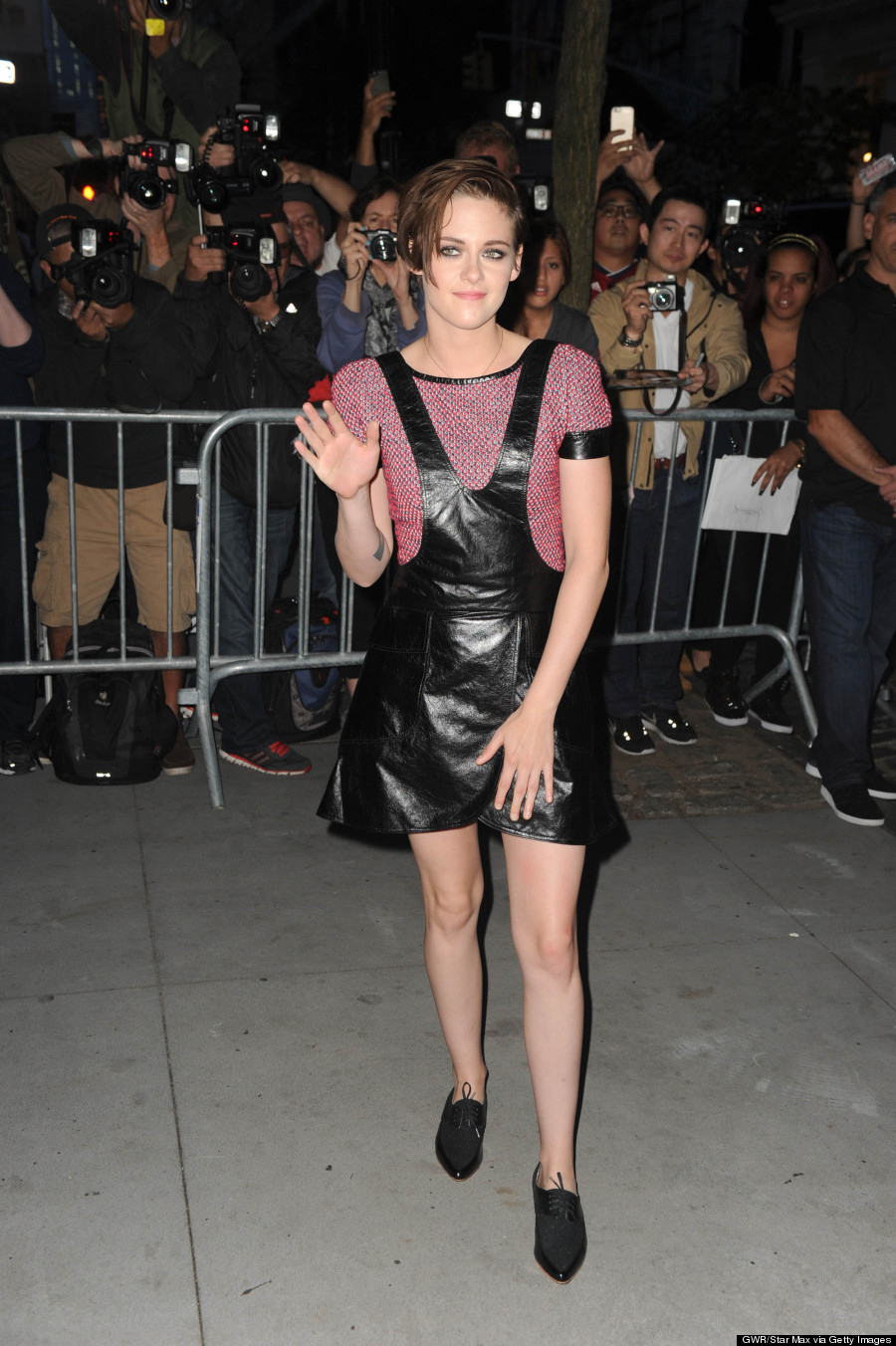 Also on HuffPost