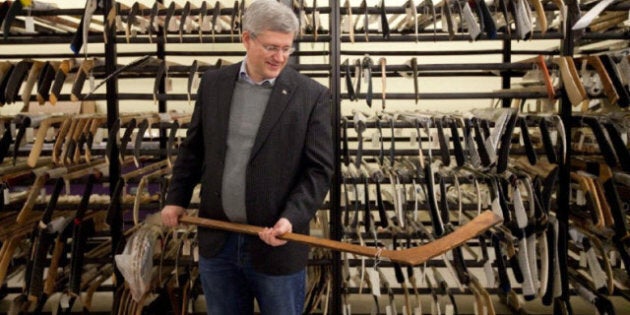 WHITBY, Ont. - Prime Minister Stephen Harper is making good on a three-year-old election promise that's as much about the next campaign as it is about the last one.
The federal Conservatives will double the children's fitness tax credit starting this year — a commitment they made in the weeks before the 2011 election, when the scars of the global recession were still deep and fresh.
The promise, like several other high-priced goodies offered at the time, came with a catch: it would only be implemented once the deficit had been eliminated and the federal books were balanced.
Last week, Harper said the deficit is disappearing much more quickly than anticipated. But he said the government would not be in a surplus position until 2015-16, just in time for next year's federal election.
Regardless of what the books may say, however, Thursday's announcement suggests the surplus is upon us.
"These activities are good for our children, they are good for our communities," Harper told a news conference at the Abilities Centre in Whitby, Ont., a facility the late finance minister Jim Flaherty helped establish.
"And our view is that whatever is good for our children and good for our communities is good for Canada."
The measure will allow parents to claim up to $1,000 in fees they pay to register each child under 16 for a program of eligible physical activities, such as hockey or sailing, for a maximum credit of $150.
Parents can claim the credit when they file their tax returns for 2014, said a relaxed-looking Harper, clad in his familiar campaign garb of a suit jacket and open-collared shirt, sans necktie.
It will become a refundable credit in the following 2015 tax year so lower-income families that pay little to no income tax will still be able to receive a government cheque to help pay for the activities.
The government said it currently provides about $115 million per year in tax relief to 1.4 million families.
In 2011, when the deficit-plagued Conservatives were campaigning under the long shadow of the economic crisis of 2008, the notion of delayed promises appeared to some to be a desperate gambit.
The government also promised to double the maximum annual contribution limit on tax-free savings accounts to $10,000, introduce an adult fitness tax credit, and allow income splitting for tax purposes by couples with children under 18.
That latter promise has been slammed by both the government's critics and even some allies — most notably, Flaherty himself following the last federal budget — as being a costly commitment that would impact the lives of too few Canadians.
Finance Minister Joe Oliver would not comment Thursday on whether income-splitting would be in the upcoming fiscal update, or in next year's budget. He said he is still engaged in consultations and will listen to Canadians.
"I have signalled that we're going to look to reduce taxes for hard-working Canadian families and we're not going to engage in a wild spending spree," Oliver said from Washington, D.C., where he's meeting with G20 counterparts.
The Conservatives have also been sending signals, however, that more election-friendly measures, including tax cuts, are on the horizon — possibly before the next federal budget.
Harper announced last week that the federal deficit in the past fiscal year would be $5.2 billion, a fraction of the $16.6 billion forecast, but insisted there won't be a surplus until next year.
Economists and budget watchers, including the independent parliamentary budget office, have already calculated that Ottawa may already be en route to a surplus this fiscal year, which ends next March 31.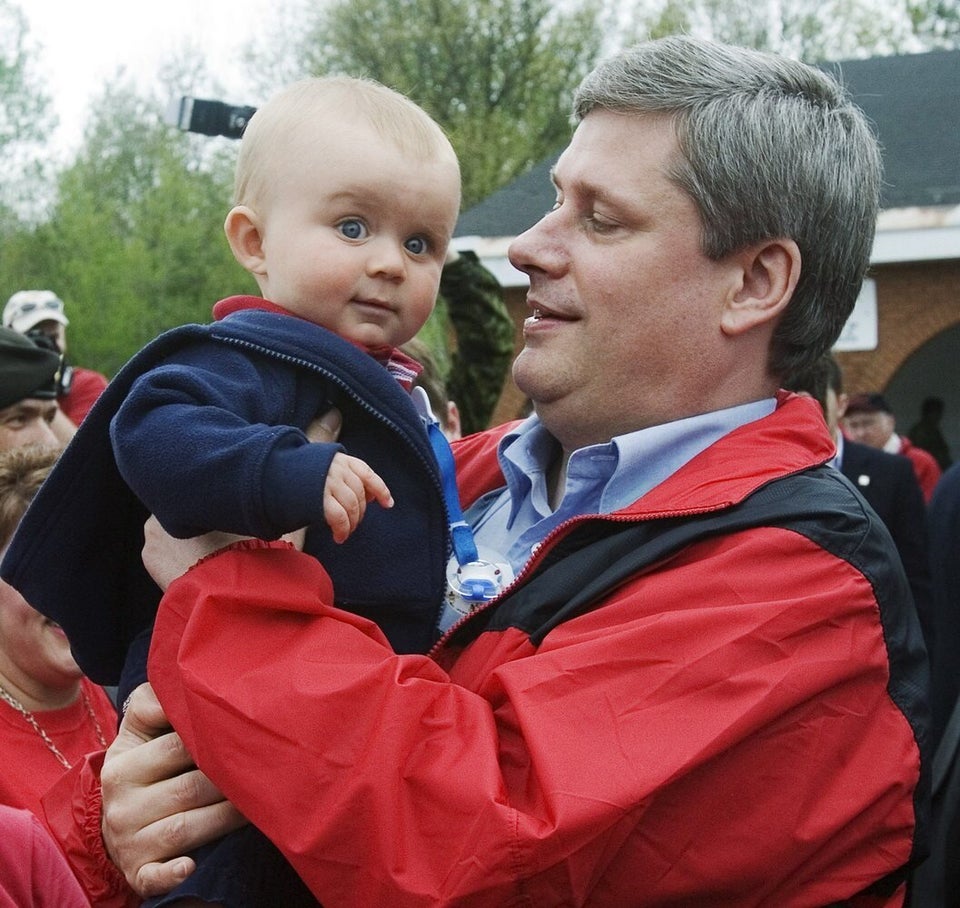 Canadian Politicians & Kids