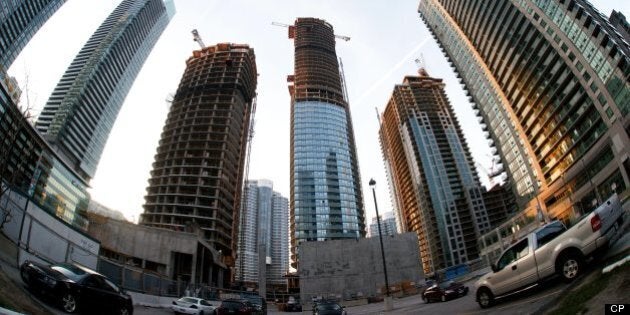 "It certainly looks" like Toronto's impressive condo boom has run its course, the Bank of Montreal says in a client note.
Housing starts in Toronto dropped to their lowest point in four-and-a-half years in September, according to new numbers from the Canada Mortgage and Housing Corp. (CMHC).
Housing starts in Toronto have fallen by more than half since their peak, from an annual rate of 40,000 some two years ago to around 16,500 today, BMO economist Robert Kavcic notes.
Meanwhile, the value of building permits issued in August in Greater Toronto dropped by a massive 43.5 per cent in one month, StatsCan reported this week. Compared to the same month last year, Toronto building permits are down 27 per cent, suggesting this downturn is more than a one-month blip.
All the same, "there are still 56,000 units under construction in the city, so we could see a dose of supply hit the resale market in the year ahead," Kavcic writes.
But BMO's Kavcic isn't worried about an oversupply of housing in the Toronto market, as lower housing starts today will translate into fewer new homes coming onto the market in the coming years.
And he notes that single-family homes are a very different story from condos today.
"Backyards remain a scarce commodity, and the stronger price growth for detached homes is probably not going away anytime soon," Kavcic writes.
Nationwide, it's a different story. Housing starts for the country as a whole were up about one per cent in August, led by condo construction in Calgary and Edmonton.
And while building permits across Canada plunged more than 27 per cent in August, suggesting a slowdown in real estate towards the end of the summer, permits are still 2.4 per cent higher than they were a year earlier.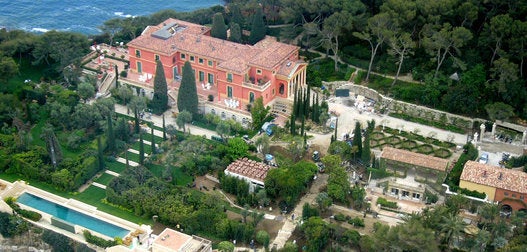 Villa Fiorentina, $525-Million French Riviera Home