Who are you, Ariana Grande??
On Wednesday, the budding pop princess took to the streets of London wearing her long hair in a half-up, half-down style that we're not used to seeing at all.
The "Problem" singer seems to have ditched her signature hairstyle—a super sleek updo—in favour of this new look, and we have to admit that we're all over it.
Ariana chose her wardrobe to complement her new 'do: an all-black ensemble that included a fur jacket, black skinny jeans and a lace black crop top that showed off her tummy. The accessories were all black too: super high heels and a box clutch that gave the outfit some edge.
However, the "Love Me Harder" songstress didn't keep her new hairstyle for long. On Thursday, she was spotted sporting her usual high ponytail as she headed to the BBC radio studios in London.
Some things never change!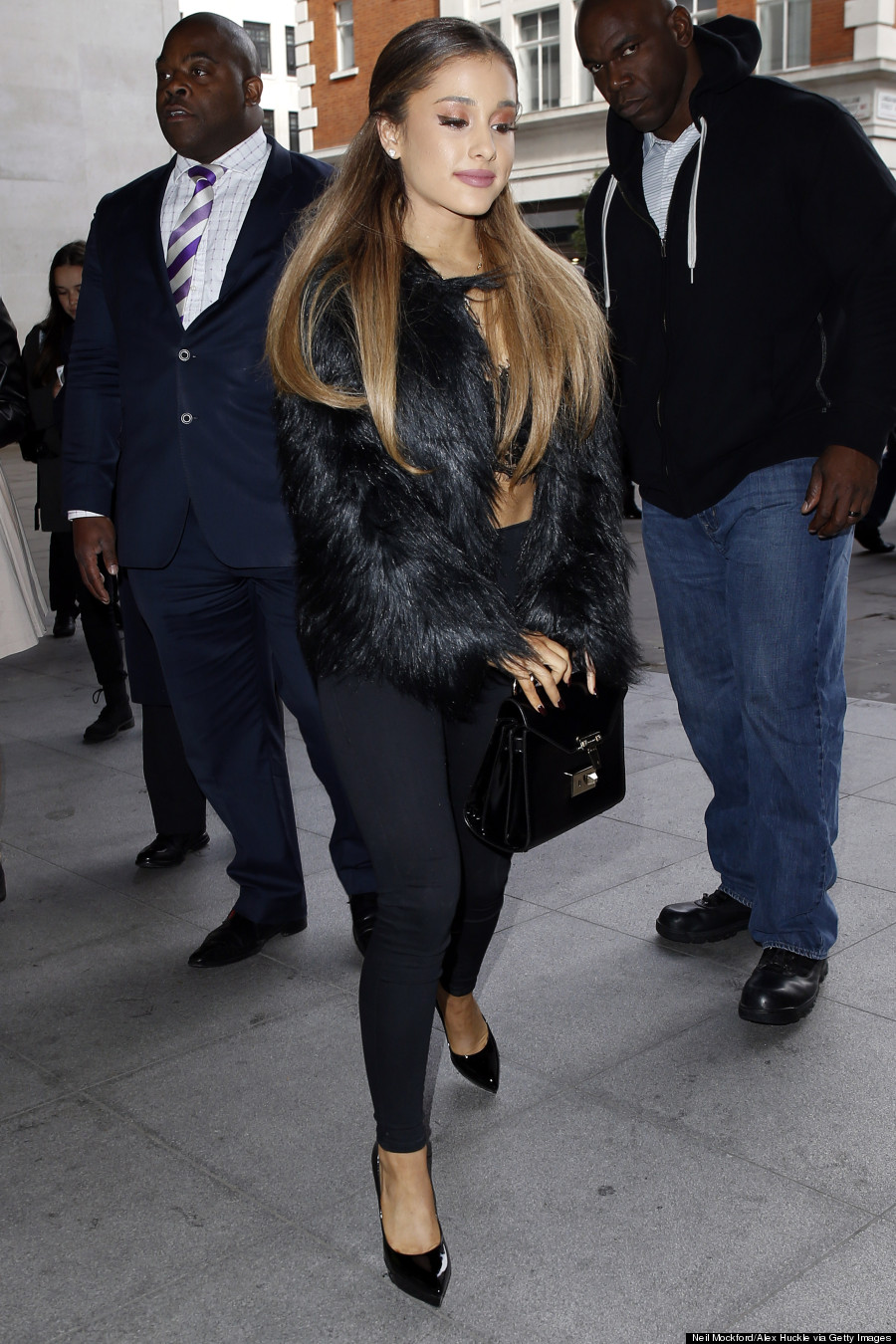 Also on HuffPost