You remember "Heritage Minutes."
You know, those sometimes-corny, always-earnest vignettes that taught you about Canadian history.
Thanks to them, you know that the Bluenose was the world's fastest ship, or how Winnipeg inspired "Winnie the Pooh's" name.
Today, the vignettes, which are produced by non-profit Historica Canada, are enjoying a new wave of popularity.
Artist Christopher Hemsworth has capitalized on it, by creating a series of posters paying tribute to the segments that taught us Canadian history better than school did.
The Halifax-based designer has conceived 13 posters which depict "Heritage Minutes" such as the founding of basketball, the creation of "Superman" and John McCrae's inspiration for the poem, "In Flanders Fields."
Hemsworth started creating the posters on his own back in 2012, but he eventually approached Historica Canada to let them know what he was up to.
The organization loved the idea and commissioned him to do a whole series, president Anthony Wilson-Smith told The Huffington Post Canada.
"His heart was pure in terms of wanting to do it well and he really knew the content and knew it well so we said let's go ahead," he said.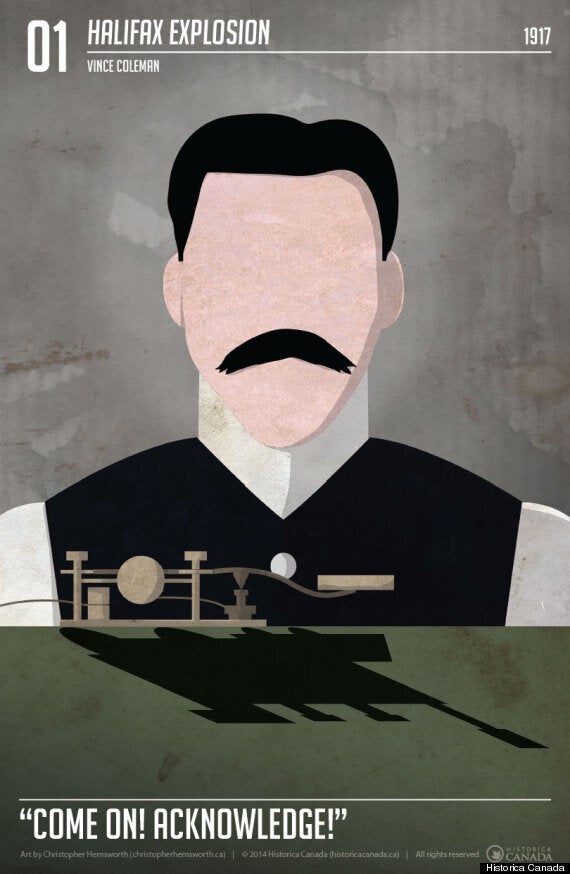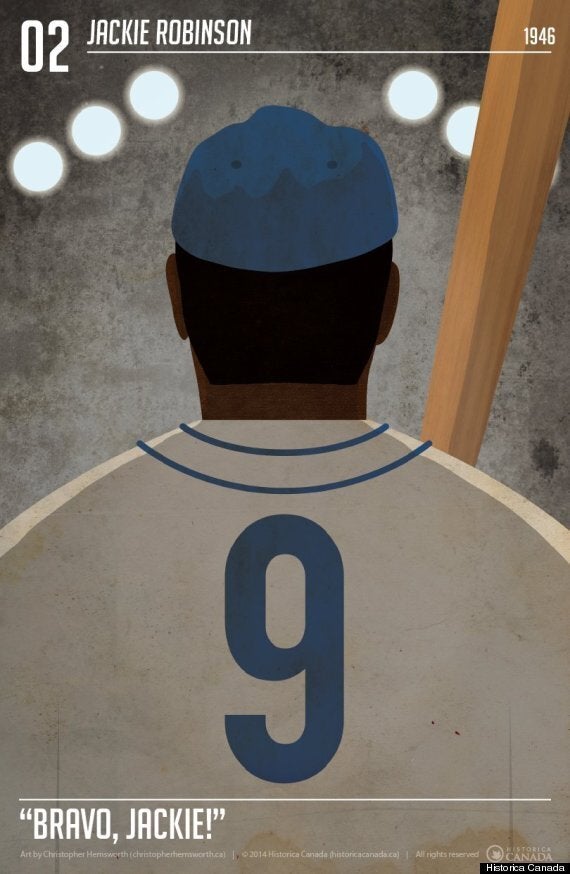 Historica Canada produced no new segments from 2005 to 2012, but a nearly sold out crowd greeted the premiere of its "War of 1812" vignettes at Toronto's Royal theatre two years ago.
When asked why they're so popular, Wilson-Smith said the "Heritage Minutes" are "very Canadian."
"There's nothing else like them, no other country does anything like them," he said, noting that there have been several parodies over the years.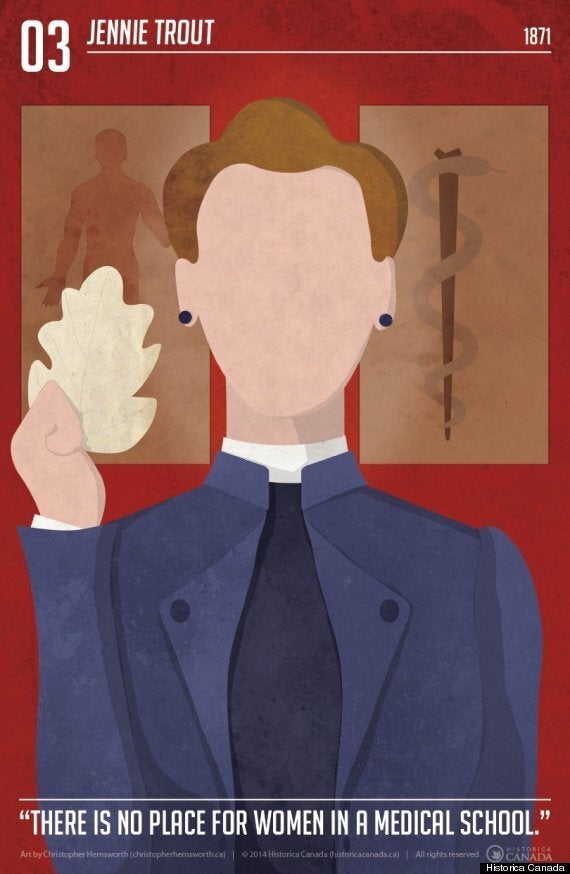 As for future "Heritage Minutes," Wilson-Smith said a new one will be released next month which combines "hockey, heroism and WWI."
Here are Christopher Hemsworth's remaining "Heritage Minute" posters: