Esquire magazine has a new "Sexiest Woman Alive" to celebrate, and she's a gorgeous 40-year-old mother of two.
Penelope Cruz sat down with the magazine's Chris Jones to talk about her new title and her attraction to drama in her youth.
"I've made it hard for me sometimes, especially in my teens and twenties. I had an attraction to drama. Most of us have that, especially if you're an artist—you feel like you are tempted to explore the darkness," she explained.
When asked about her marriage with actor Javier Bardem or the couple's young children, she was quick to shut down the question, reinforcing the line she draws between her career and personal life.
"That is for us," she said.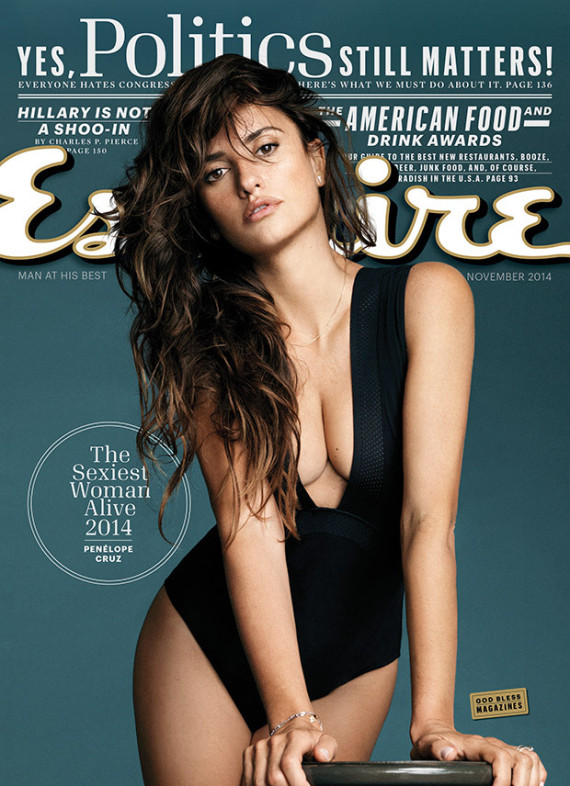 Cruz appears on the cover of the November 2014 issue of Esquire, wearing a low-cut black bodysuit. Photo courtesy of Esquire.
Her obvious good looks aside, Cruz says she doesn't feel like the sexiest woman alive; confessing to the magazine "she feels like a mother who doesn't get enough sleep."
Despite her humble deflection, the Oscar-winning actress has enjoyed a charmed career with 60 acting credits to her name and over 50 awards.
She also has been given the opportunity to develop a relationship with her "biggest source of inspiration," director Pedro Almodóvar – who she describes as a close friend and mentor.
"Sexiest Woman Alive" is an annual franchise series presented by Esquire as a "celebration of our favourite women, for their brains and their beauty."
Its November issue hits newsstands Oct. 21.
ALSO ON HUFFPOST: