Guess who's coming to dinner?
Thanksgiving is a fun way for the whole family to get together for a festive meal. And yes, that can include your pets.
When The Huffington Post Canada asked our readers if their furry friends were going to be a part of their family feast, we got a number of responses. Here are some of our favourite Thanksgiving photos that feature the entire family:
UPDATE:

We got even more photos of your adorable pets joining you for Thanksgiving!
These two inquisitive pooches are owned by HuffPost reader Toni Jones.
This handsome dinner guest is Bud, owned by HuffPost reader Philip Lehman.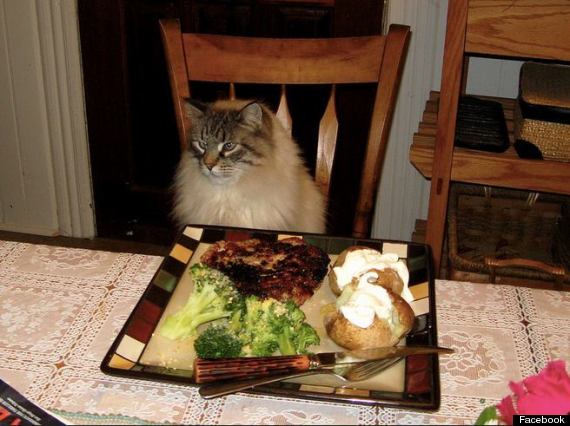 Shannon Bennett sent us this lovable photo of her dog Bear.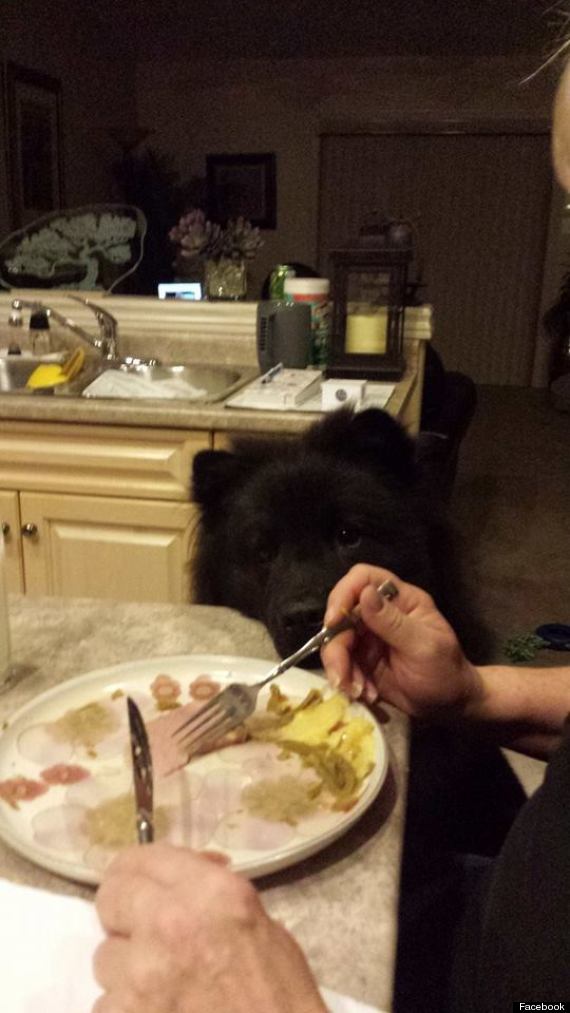 And this pet is also happy to help clean up. Thanks for the photo Lori Martin.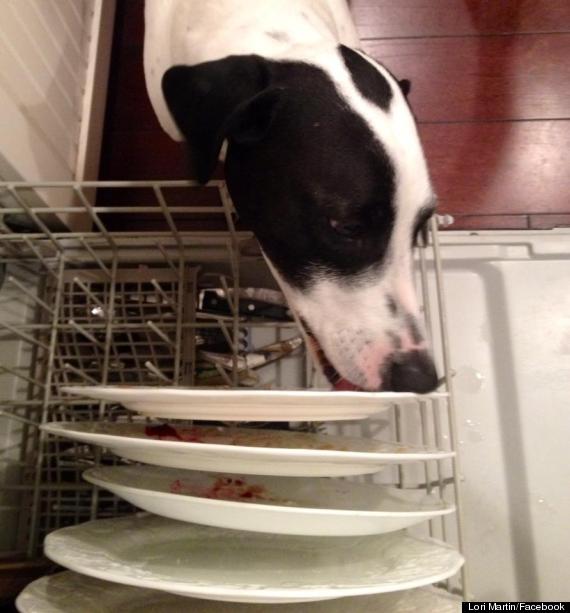 Happy #Thanksgiving! Is your pet joining you for the big meal? Send us your photos!

(Photo: Instagram/BenjaminHales) pic.twitter.com/gQ4t1RDJNK

— HuffPost Canada (@HuffPostCanada) October 12, 2014
@HuffPostCanada Bo wants pie! pic.twitter.com/cccakLqWxq

— Mark T (@tallmark17) October 13, 2014
Happy Thanksgiving Canada from #WestVancouver Stay safe & have joyful holiday with friends & family. @HuffPostCanada pic.twitter.com/QdIAJbWGI4

— Cheryl Smith (@CherylSmithWV) October 12, 2014
Regram from @francesfantastic my darling sister - serious #thanksgiving #fomo. Wish there was one more plate for #gordie to clean!
#dad #uncle #dogs #Turkey carving the bird #thanksgiving
Yummy Thanksgiving dinner😊 Never leave ur food alone around Sabre or you'll be sorry lol.. The thief goes into stealth mode and is a sneak,nothing gets in his way when he smells food... 😋😝😼 #thanksgiving #sabre #cat #food #thief #turkey #dinner #stealth #sneak #yummy #tor #canada #2014 #sorry #paw
Apple Crisp! Smells delicious ❤️ Happy Canadian Thanksgiving!!🍁🍁🍁#begbie #bostonterrier #thanksgiving #applepie #applecrisp #applecrumble #grannyshouse #seattle #familytime
Happy #thanksgiving! #canada #guinness #lab #pitbull #mutt #doginpajamas
Happy thanksgiving!! Mocha and Tucker got a wee bit spoiled with turkey, boiled bits with the juices, and a little bit of green apple #thanksgiving#dogsofinstagram #dogs #mocha #rottie #rottweiler #rottweilersofinstagram #retriever #tucker #toller #tollersofinstagram #nsdtr #novascotiaducktollongretriever #spoiled #turkey
ALSO ON HUFFPOST: