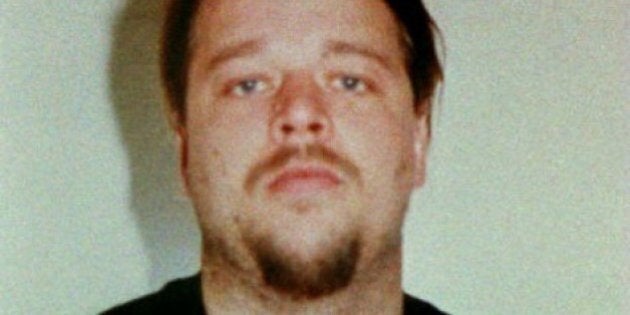 Benjamin Louis Young was determined not to get caught.
The Alberta drug dealer spent 17 years hiding from police in his basement. Police searched for Young for almost two decades, after he abducted a man in 1995 he thought stole two pounds marijuana from him, reports the Edmonton Journal.
Young, who was 33 at the time, kidnapped Shane Letwin, 29, from an Edmonton apartment with the help of fellow gang members. According to Breitbart.com, the gang forced Letwin to eat a butter tart laced with LSD, before taking him to an acreage and shooting his dog five times.
The abuse continued in an abandoned shed where Letwin was whipped with a leather strap. Young then took him home and beat him with a snowmobile belt.
After the crimes were committed, police began to round up Young's fellow gang members, but never searched Young's home, where he was hiding in the basement. His wife would go to work while he stayed home raising their two children, reports the Edmonton Journal.
"I cannot imagine why, for 17 years, police didn't visit his home, because they would've found him there," defence lawyer Peter Royal told the Journal. "It's unbelievable."
It wasn't until 2012 that Young was caught. Alberta Law Enforcement Response Team found a 52-year-old Young at his Onoway home, along with a small marijuana grow-op.
"I am a different man now than I was then," he said. "I always knew I would be paying a further pound of flesh one day and I am doing that now."
Young was sentenced to three years in prison, after pleading guilty to extortion, assault causing bodily harm and killing an animal.