Doug Ford taunted a key mayoral rival on Tuesday, highlighting an "endorsement" John Tory offered during the last municipal election — one his opponent acknowledged, but said was proven to be rooted in false hope.
Ford called the media to his Etobicoke campaign headquarters on Tuesday morning, to announce what was purportedly an endorsement. He was actually unveiling an ad, which centres on a quote mayoral rival John Tory made several years ago.
"I found a glowing endorsement from the most unlikely person," he said. "My friend John Tory once told The Toronto Star: 'Doug is a smart, button-down, no-nonsense business person. If you're looking for a better-run government, Doug Ford is the kind of person you would want.'"
The quote that Ford is referring to appears to mostly match a quote Tory gave the Star back in July of 2010, a few months before Ford was elected as a councillor — though the full version of that quote also describes Ford as being "less of a personality" than his controversial brother, Rob Ford.
On Tuesday, Doug Ford said that "this is a political election and some people want to make it about political endorsements."
Tory told reporters Ford had once seemed to be a promising candidate, but ended up letting his supporters down once he arrived at city hall four years ago.
"I guess a lot of people had high hopes four years ago, but we've seen the division, we've seen the chaos, we've seen that Doug Ford that I had some hope for frankly disappoint and let a lot of us down," he said.
"He became the enforcer and the hammer and things like that. And I just think that going forward, we've discovered that's not going to be the recipe for the next four years to get the city back on track and to get things done," Tory added.
Chow says Ford, Tory share 'similar policies'
Olivia Chow unveiled a more traditional endorsement later Tuesday morning, when Elizabeth May, the federal Green Party leader, made an appearance on her behalf.
Asked about Ford touting the four-year-old "endorsement" from Tory, Chow laughed, but said she was "not surprised" about the quote from 2010, noting that Tory had also donated to his future opponent back then.
Chow drew a parallel between her two high-profile opponents in the mayoral race.
"They have very similar policies that they want people to believe that you can get better public transit without having to invest in it," she said. "That is not my belief."
Tory was expected to be formally endorsed by Jim Harris, the former leader of the federal Green Party on Tuesday.
Chow and Tory each have dozens of endorsements listed on their campaign websites, but so far Ford doesn't have any mention of anything similar on his site.
In the early afternoon, there is a mayoral debate taking place at a downtown hotel, which has been organized by the Canadian Club of Toronto. Chow and Tory have confirmed their attendance, but it is not yet clear if Ford will participate.
On Tuesday evening, Chow, Ford and Tory are expected to take part in a panel discussion being held at the People's Church on Sheppard Avenue East.
Tuesday marked the first day of advance voting in each of the city's 44 wards. Voters will be able to cast an early ballot every day this week through Sunday.
The Oct. 27 election is now less than two weeks away. Chow, Ford and Tory are among dozens of candidates seeking to be elected as the city's next mayor.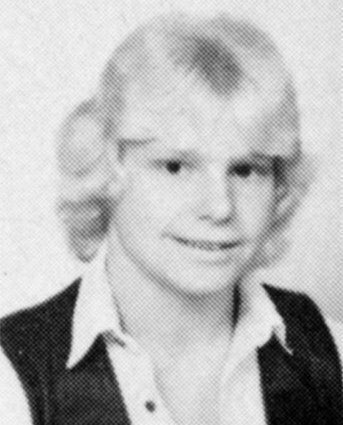 Rob Ford's Brother Doug: What We Know