enmax
A major undergound electrical fire has left thousands of Calgarians without power and temporarily closed almost 100 office and apartment buildings in the city's downtown core.
The city says the fire, which happened in a manhole Saturday night, "completely destroyed the electrical infrastructure" inside.
Enmax says utility workers are frantically trying to restore power, and if everything goes well most residents and buildings should have electricity restored by Thursday.
Approximately 2,100 businesses and 5,000 residents are affected by the outage.
The City of Calgary has released a map of the affected areas. The green perimetre marks the areas affected by the power outage, while the red lines signify areas closed to pedestrians and commuters.
SUBSCRIBE AND FOLLOW ALBERTA
Get top stories and blog posts emailed to me each day. Newsletters may offer personalized content or advertisements. Learn more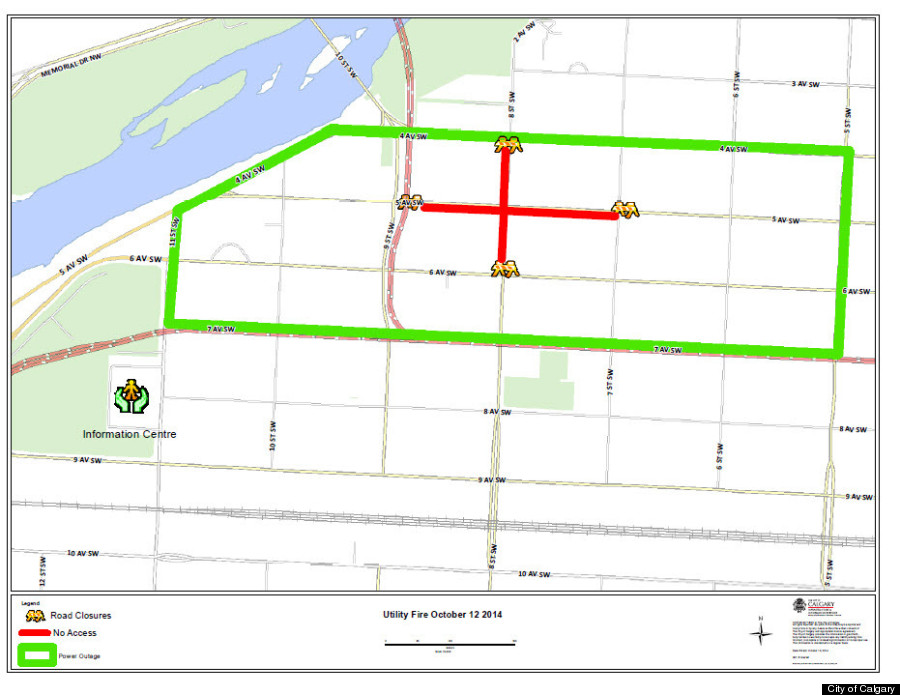 For more information, visit the City of Calgary website.