We are running out of jokes and puns. On the same day that the University of British Columbia installed pylons to prevent more cars from driving down some now-infamous stairs, a taxi found itself stuck on a different set of steps.
Let's recap, shall we? In the last two weeks, three cars (a Mercedes SUV, Volkswagen, and taxi) have managed to drive over a curb, through a pedestrian walkway, and down a flight of stairs near the Irving K. Barber Learning Centre.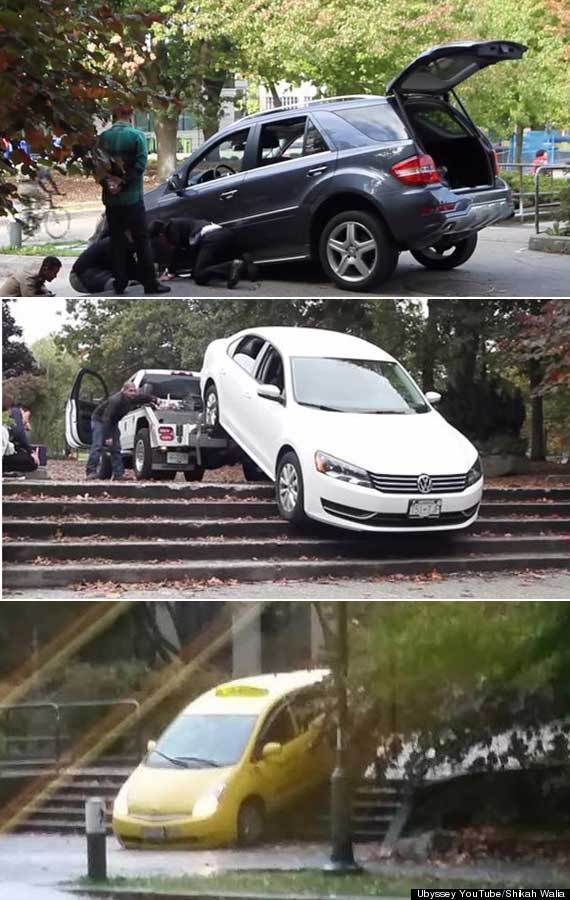 On Wednesday, UBC crews installed three pylons to prevent further driving fails.
@GlobalBC @SergioGlobalCam #UBC crews installing barriers to prevent a 4th car from going down the stairs. pic.twitter.com/x18Iq5hIbf

— Tanya Beja (@TBejaGlobal) October 15, 2014
#UBC has installed these pylons to stop a 4th car from going down these stairs near the Student Union Building. #cbc pic.twitter.com/55eDiOzLH1

— Dan Burritt (@DanBurritt) October 15, 2014
Incredibly, another taxi got stuck on a flight of stairs by Totem Park, in another part of the university campus, reported The Ubyssey on Wednesday. Claire Wegner took this photo of the mishap: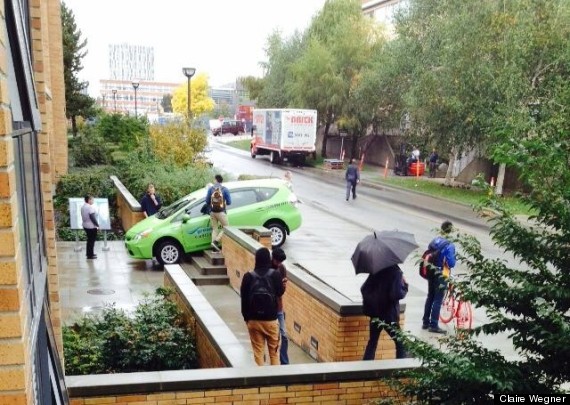 What's going on?!
Like Us On Facebook

Follow Us On Twitter
Also on HuffPost