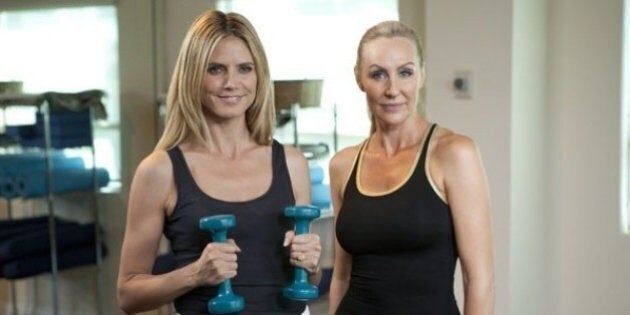 Supermodel Heidi Klum, 41, may be known for her outrageous Halloween parties and glamourous red carpet appearances, but at some point, you may have wondered how Klum (just like any celebrity) stays so incredibly fit.
"Working with Heidi is a lot like being on a comedic television show except it's actually happening at the gym," says Orbeck. "She is as funny and charming and as engaging as she appears."
A former member of the Canadian women's bobsled team, Orbeck's exercise routines focus on cardio burning, toning muscles and dissolving fat. And as important as daily exercise is for an overall healthy body, we should also be eating the right foods.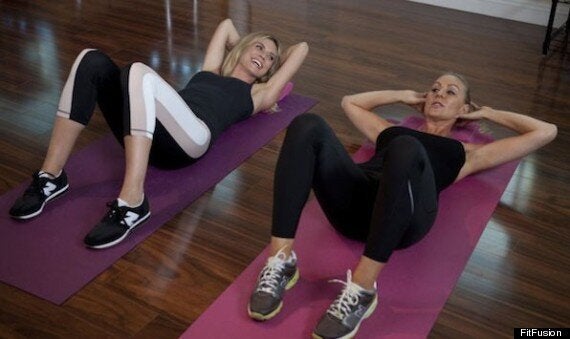 "Not being fan of the term diet, I prefer nutritional choices," says Orbeck. "You can exercise correctly, stay hydrated and get rest. If you do not complement that with good eating, you will still remain soft and doughy with strong muscles underneath."
Orbeck recommends eating clean foods with little-to-no hormones and preservatives, foods with low saturated fats, foods with a ton of protein and of course, fresh green veggies.
Here is Orbeck's exercise routine she does with Klum, with a focus on abs, legs and arm strength. Most of these workouts require a five-pound dumbbell, but feel free to use whichever weight you prefer.