"I know Stephen Harper has been accused of having a hidden agenda but I didn't think it involved circumventing the Ten Commandments."
Rick Mercer devoted his rant Tuesday night to eviscerating the prime minister and his government for plans to change Canada's copyright laws to explicitly allow the use of news footage in political ads without permission.
Mercer accused the Tories of having a moral compass as developed as that of a three- or four-year-old child.
"If the Tories allow this to go through, every single Tory MP should have to write a letter to the children in their ridings explaining to them why the next time they're in a store, if they think they can get away with it and no one is looking, take all the candy you want," Mercer said.
However, not everyone agrees with Mercer's assertion that using news footage in attack ads is stealing. Harper argued last week that current laws already make such material freely available for use in "public commentary" and suggested that any attempt on the part of broadcasters to restrict usage might constitute an "attempt to censor" information.
Last spring, the CBC, CTV, Rogers and Shaw warned political parties that it might choose not to air any ads that made use of their video footage without permission. The move came after the Conservatives used footage of Liberal Leader Justin Trudeau taken from CBC and The Huffington Post Canada in attack ads.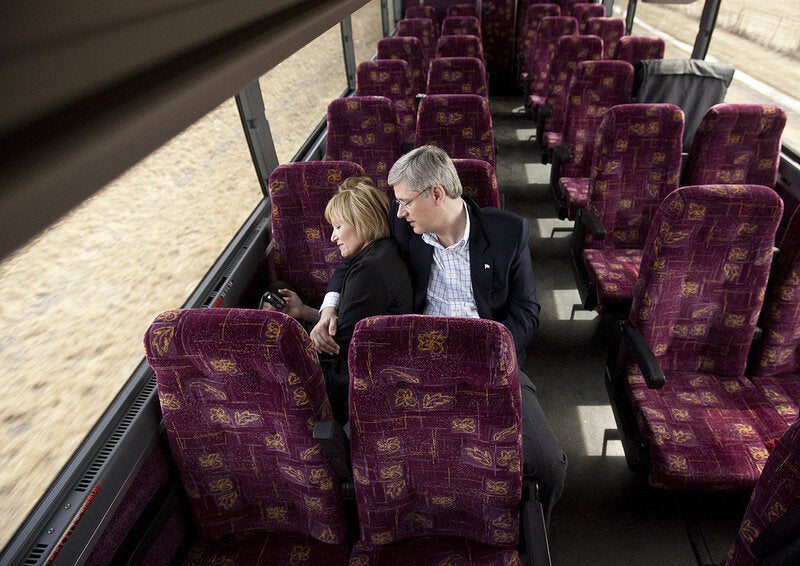 Memorable Stephen Harper Pictures