He's the host of "American Idol" and the voice behind "American Top 40, "but that's just scratching the surface of Ryan Seacrest's portfolio.
When he's not behind the mic or in front of the camera, Seacrest sometimes plays foil to some of Hollywood's biggest names. This week it's Nicole Richie as she finds out what's like to co-host with one of the biggest personalities in America.
"He has like 19 jobs so I just want to see ... is he on something?" said Richie. "Do highlights give you more energy? I'm going to find out."
Richie may have discovered that he's a man of many talents. But here are 10 things she may not have known about Hollywood's jack-of-all-trades.
1. He's A Survivor... Of Shark Attacks
Seacrest was vacationing in Mexico back in 2008 when a sand shark inched up and bit his toe before swimming away. Seacrest told E! he popped an Aspirin and walked it off.
2. He's Launched Fashion Lines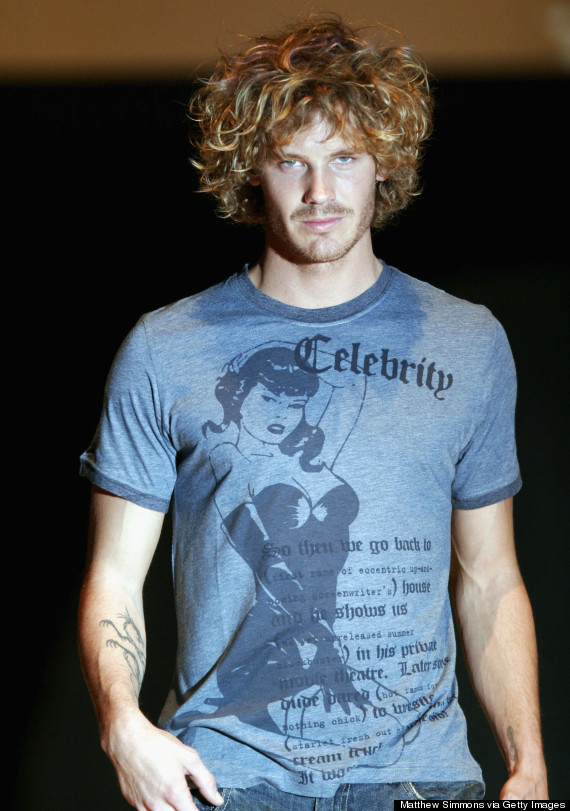 His first attempt was with a high-end T-shirt business in 2005. It shut down a year later. But he's back at it with his Ryan Seacrest Distinction collection, a line of men's dresswear.
3.He Used To Host Game Shows For Kids
Before he made it big with "American Idol", Seacrest hosted several game shows including "Wild Animal Games", "Click" and our favourite: "Gladiator 2000", featuring a 20-year-old Seacrest in a t-shirt and basketball jersey.
4. Speaking Of Kids... He Used To Be One Of The Chubbier Ones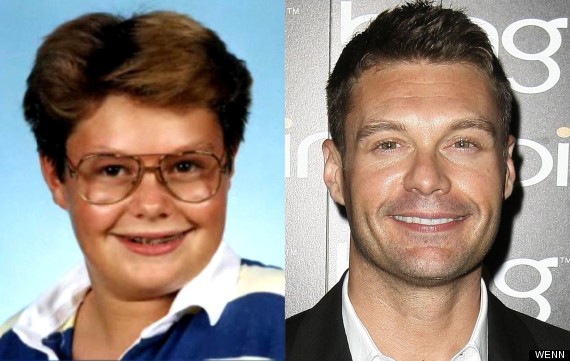 You wouldn't believe it based on his current photos but Seacrest struggled with weight problems. He told Men's Fitness that his childhood obesity now serves as a source of motivation to live a healthy lifestyle as an adult.
5. He Co-Owns A Restaurant

It's called Katana and it serves up Asian fusion in the heart of Hollywood.
6. He Produced "Jamie Oliver's Food Revolution"
The show zeroed in on America's obesity epidemic and brought in Britain's Jaime Oliver to revolutionize one city's eating habits.
7. ...Which Nabbed Him An Emmy In Producing
8. But He's Also Responsible For The Kardashian Empire
Since the launch of Ryan Seacrest Productions in 2006, Seacrest has produced shows like "Keeping Up with the Kardashians", "Kourtney and Kim Take New York" and "Kourtney and Khloe Take Miami".
9. Which In Turn Has Made Him Stinking Rich
The man's worth anywhere from $200 to $250 million dollars according to OK Magazine and made around $65 million dollars in 2014 according to Forbes.
10. But He Also Gives Back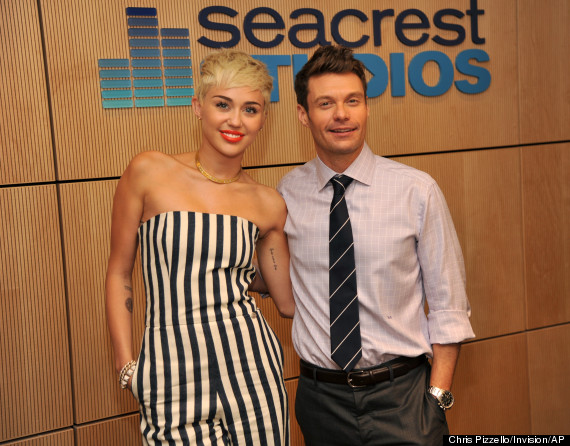 His radio show isn't the only thing with his name on it. Back in 2010, Seacrest, along with his family started the Ryan Seacrest Foundation, a charity aimed at enhancing the lives of kids in need.
All and all, a nice guy with plenty to be smiling about.
She's back! Nicole Richie returns for her second season of Candidly Nicole and she brought back her humour and outspoken perspective.
Also on AOL On Originals:
Also on HuffPost