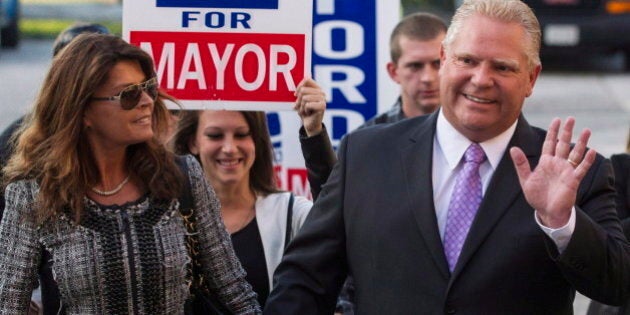 Karla Ford, the wife of controversial Toronto mayoral candidate Doug Ford, thinks some Torontonians have the wrong idea about her husband.
In two high-profile television interviews, Karla Ford said her husband, so often described as a bully during his tumultuous term on city council, is really just a "teddy bear" and "dancing dynamo."
In her first interview, a sit-down in the Fords' Etobicoke home broadcast on Wednesday, Karla Ford told CityNews' Avery Haines that while the adoration from supporters is wonderful, the "negative haters" can be tough on the family.
She also attempted to put to rest questions about her religious background and heritage — easily one of the stranger controversies in an already bizarre campaign.
At a debate last week, Doug Ford was called out by longshot candidate Ari Goldkind over Mayor Rob Ford's reported use of an anti-Semitic slur. Doug Ford was booed after he responded by rhyming off Jewish people he knows, including his doctor, dentist and accountant.
A day later, Doug Ford told reporters that, in fact, his wife has "Jewish bloodlines" on her mother's side. Documents uncovered by The Toronto Star, however, showed Karla Ford's maternal grandparents identified themselves as Orthodox Christians when they came to Canada from Europe.
But Karla Ford told CityNews that her mother's family does, indeed, have Jewish bloodlines.
"I don't practice Judaism. I never have," she said. "And as far as I know maybe my great-grandmother she did. But it was always kept hush hush. We feared persecution."
When asked to offer up something that may surprise voters to learn about her husband, Karla Ford said "that he's a like a big teddy bear." She also called Doug Ford a great father and said he drinks chocolate milk every night.
Watch the full CityNews interview below:
The Fords also appeared on CP24 Thursday with Stephen LeDrew, where Karla Ford was asked how she feels when her husband is criticized.
"I don't like it. I don't read the newspapers, anything negative. I can't because you know what, half of it is lies," she said.
Karla Ford was again asked about her heritage and said she told Doug she was Jewish "years ago." She said it was "sickening" that anyone would suggest her husband is anti-Semitic.
"Bottom line: only good can come out of Doug because he is such a great guy," she said.
A new poll released late Wednesday suggests Doug Ford is sitting in second place behind frontrunner John Tory with less than two weeks to go in the race.
Toronto voters head to the polls on Oct. 27 advance polling continues until Sunday.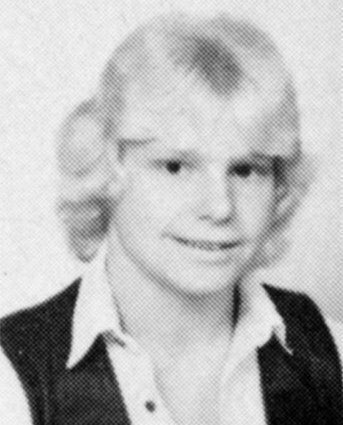 Rob Ford's Brother Doug: What We Know