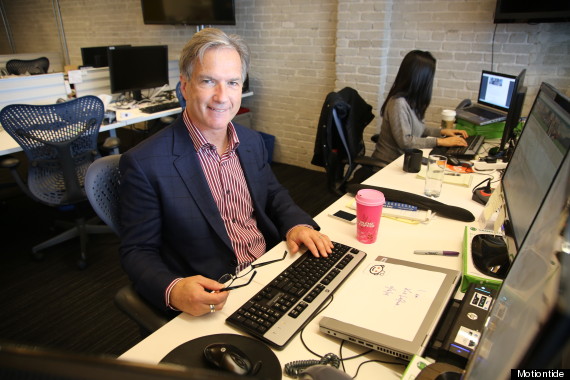 Kirk LaPointe, the NPA's candidate for Vancouver mayor, logged onto Reddit Thursday to take questions from the public. In an AMA ("Ask Me Anything") format, LaPointe was challenged on the city's transit and affordable housing. One Redditor also brought up an infamous horse/duck question asked of U.S. President Barack Obama.
LaPointe's AMA is the first of three, organized by The Huffington Post B.C. and the Vancouver subreddit. COPE candidate Meena Wong is scheduled for Oct. 20 at 1:15 p.m. and Vision's incumbent mayor Gregor Robertson for Oct. 23 at 1:30 p.m.
The Vancouver municipal election is on Nov. 15.
Here are some highlights from LaPointe's AMA:
HOUSING
What are your thoughts on the housing price issue in Vancouver, and what would you try to do if anything?
I've heard a lot of concern about non-occupancy as an issue, and I'd like to get the evidence on its extent. Right now we only have anecdotes, not data. Once we have the facts, we can see if we should proceed with measures. But we'll need a lot of advice on enforceable options, because many of the ideas circulating now will be successfully challenged legally. City's in the courts enough as it is.
Great answer. If you are elected, are you planning to institute any systems to gather this information?
The mayor is trying to study it through his new affordable housing authority. I'm not convinced that's the right lens on this, because I'm not sure the math works to have any new levy/tax/etc would meaningfully influence affordability. So I'd get an impartial study done and a strong batch of advice on next possible steps.
"I want to do a study" is often politician for "I won't do anything." What sort of options are actually available to a mayor to address housing affordability. And which ones are you considering? Or has your thinking not gotten any further than "I hear there's a problem. I will look into it."
I hear you on the "I want to study" answer. Believe me, I've been on the media side of this received wisdom. But in this case, it calls for evidence-based approaches. Three lawyers now have told me to let them know when we're going to try to tax people because they want to reconfigure their practices to make money taking us to court. So, getting good advice is the responsible way to proceed. But we will do it if the situation calls for action.
TRANSIT
I am a resident of Vancouver who commutes to UBC Point Grey Campus for work. I typically commute by bike, but occasionally by bus. How do you propose to assist me if elected as Mayor?
We need to get a deal done for stronger public transit. We don't have that deal now, no matter what others say. So I'd get at that with the province and the federal government. And we need shorter-term solutions to deal sooner with congestion. Even the most optimistic plan has a subway eight years away.
So do you have any specifics or just generalities?
More buses on more routes to deal with the crunch of the morning rush during the school year. Bi-articulated buses would help, too. But the bigger effort has to be to secure the other governments' support for infrastructure to build more sustainable public transit, which would also help us determine the direction of planning the city.
Broadway is currently at capacity during rush hour and unable to accommodate more buses. (Also multiple bus routes to UBC use bi-articulated buses as I am sure you are aware) So where would you put more buses on the road? Do you support the transit referendum for more funding? How would you fund increase in transit to support these costs?
Good questions. Lots of east-west routes would help, but I want to have a look at traffic patterns (can't now, because the city doesn't give us that data, part of my frustration and part of my idea for an open government). I'll support the referendum with a clear and practical question, but I'm worried about asking for carbon tax revenue. By law that tax has to be revenue-neutral, and more than half of the money is returned to lower-income British Columbians. So, directing it to transit penalizes those who can least afford it. Let's look for other options here. Quickly, of course, because the referendum is in 2015.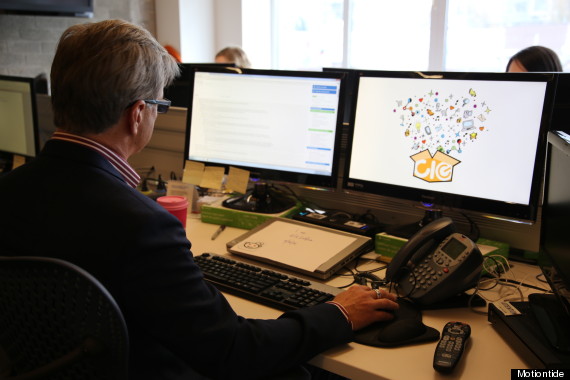 BIKE LANES
-You've been very vocal in criticizing visions bike lane design. What do you feel is wrong with the current bike lanes, and how would you fix them?
-True, but he has criticized them as poorly built (or at least suggested that). I'm interested in what it is about these lanes that make them not "well built.
By well-built I mean the process to create them. I want to hear people properly on this issue, because the next bike lane is bound to be contentious when the community is chafed like this. I've said we need a review of Point Grey Road, because that was the most divisive. But I've also cautioned that city finances have to be respected, so that would be a consideration if the community was directing us to change course.
I don't think he's been super critical of the design, just the lack of consultation behind them. When Vision is doing a "consultation" that ends at midnight, and the crews are already set up to start at 7am? That's bullshit. The design of the bike lane on Richards is actually quite good.
I agree, most of the problem came through a lack of consultation. A bike is not a toy. It is essential transportation for thousands in our city. We have to have a so-called minimum grid, the term to describe a solid and safe network. But a lot of the goodwill about lanes and paths (and NPA has built more of them than has Vision) was sapped by some of the recent ones. We have to get past the division and find ways to build with better buy-in. Listening properly to concerns, seeking the most supportable option, is the way to go.
THE OBAMA QUESTION
I can't believe no one's asked this yet. Kirk, would you rather fight 1 horse sized duck or 100 duck sized horses?
I would like to study the matter.
HOMELESSNESS
What are your thoughts on Vision's seemingly last-ditch effort to "reduce homelessness" by moving people into the Quality Inn and other Downtown South locations next month? What do you think will be the outcome of this move and what are your thoughts on the complete lack of consultation with local residents and businesses?
Without a new conversation on homelessness --- with the residents of DTES, other levels of government, First Nations, for-profit and non-profit sectors, we are not going to make sustainable progress. It is disrespectful to vulnerable Vancouverites to promise an end to street homelessness when there is no meaningful conversation about this issue. History shows cities do not solve big problems alone; they need partners, and right now, Vancouver has no dialogue on this with senior levels of government.
CAMPAIGN FINANCING
I would really appreciate an answer to this question. Mr. LaPointe – you want to tell resource companies Vancouver is 'open for business'. Is your campaign taking any money from resource companies?
For the record: Am an outsider and newcomer to politics, beholden to no one. My opponents definitely cannot say the same. And I am committed to meaningful campaign finance reform. If the province doesn't proceed (best option), we'd find a made-in-Vancouver one. I cannot change the past, but I can deal with the future.
DRUG POLICY
A former mayor (Philip Owen) and his drug policy coordinator (Donald MacPherson) say that their landmark piece of policy--Vancouver's Four Pillars approach to drug policy--has been more or less abandoned. Conditions still appalling for drug users in the city. They say we need to move towards the sort of decriminilization approach that Seattle, New York and other cities are considering. What say you?
It's out of my jurisdiction. But I support fully the harm reduction strategy of Insite and consider it one of our major social accomplishments with deserved international respect.
MUSIC
We know you're a big music fan. If you could have dinner with any musician or band, dead or alive, who would it be?
Elvis, pre-cheeseburger. Lennon, any era. Today: Brian Eno.
Like Us On Facebook

Follow Us On Twitter
ALSO ON HUFFPOST: