The portraits, which appear to be much more heavily Photoshopped than your average photo, show the women looking as if they have no pores or any "imperfections" at all.
Story continues below slideshow: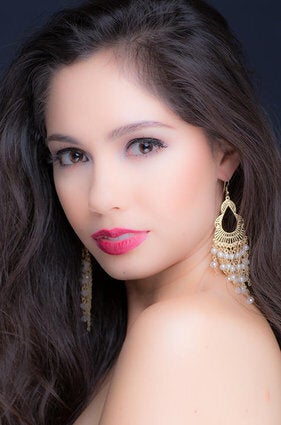 Some of the comments include the following:
"Good lord... This is terrible retouching. What did they do, take the clarity level down -100 in camera raw import?!"

"These photos are useless for me..How can I appreciate or judge them according to their true beauty when they did too much photoshop?I want real pictures!"

"This may be the worst post-processing job I've ever seen."

"Come on now, we Filipinos are better than that, These women are representing our country, how can you possibly say that it is worth to show off. They all looked cheap except for that one contestant, Nelda...she stands out among the rest of the photos.

The beauty of these women needs to be justified."

"Oh, my goodness, the Photoshop guy who retouched these photos should be fired.

These are terrible pictures. All these girls look like they've been sandblasted smooth. They have almost no faces left. And then, after blurring out all their facial features, the Photoshop guy forgot to whiten their teeth!

This is incompetence."
However Peta Pixel pointed out that this kind of retouching is common in Asian countries and referenced Priscilla Yuki Wilson's project, in which she sent her portrait to Photoshop retouchers in 18 countries. Many of the Photoshopped pics came back softened and her skin was made lighter.
"After all, different cultures value different things when it comes to beauty (pale skin is one thing many Asian countries value)," wrote Peta Pixel, "so could this simply be a difference in cultural preferences?"
Do you think these photos are too Photoshopped or do you think it's just normal for glamour shots to turn out this way?