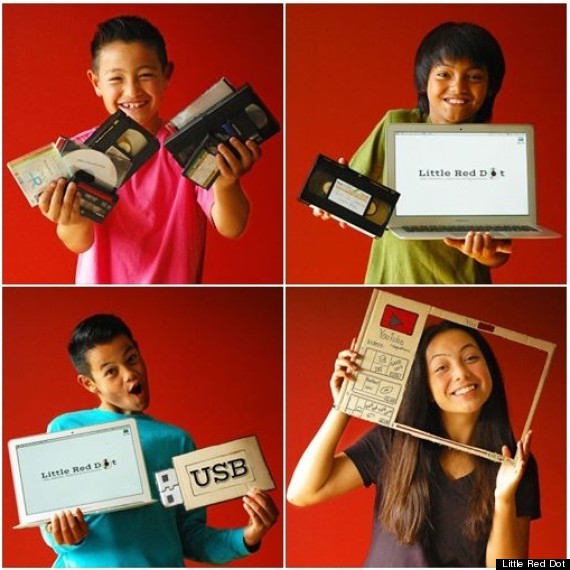 Most kids rely on chores to make some extra cash, but the Joseph siblings put their entrepreneurial minds together instead and started their own business in restoring old memories.
The four kids – Marley, 14, John, 13, Chris, 10, and Michael, nine — started digitizing home VHS videos in 2013 for their family to enjoy.
"Our dad wanted our home movies on little tapes to be digitized because we had a lot of them and he said he would pay us to do it. So he taught us how and we did that little job. Then we decided it would be a good idea if we could do it for other people too," said Marley.
Their company, Little Red Dot, is named after a camera's record button, and is run out of their home in Richmond, B.C. while they juggle school and sports.
For $10 a pop they will take old videos, transfer them onto a computer, and then upload them onto YouTube. For an extra fee, customers have their videos put on a hard drive.
The business officially launched in early September when the provincial teachers' strike extended their summer break. Their dad, Jeff, who runs a software business, built a website for Little Red Dot.
"During the strike, I sat with them for an hour a day. I taught them how to calculate profit margins and sales pipelines," Jeff told The Huffington Post B.C. in a phone interview.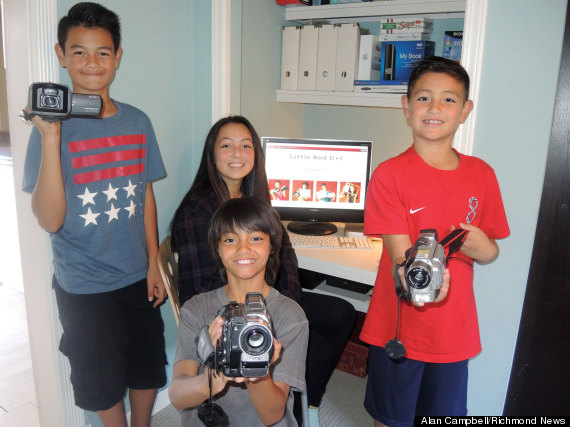 Each sibling has grown into his or her own role. Marley and John, the eldest, are in charge of administrative tasks and marketing. Chris and Michael are tech wizards.
"They are all very tech savvy, especially Chris. He's the tech support in our house. When someone needs to get something fixed on the TV or iPad, you'll often hear someone yelling 'Christopher!'" said Jeff.
So far, Little Red Dot has converted over 500 videos and earned a little over $1,000 in profit in the bank.
The children run a tight ship: customer service is a priority, invoices are written for clients, and the kids receive a paycheque for their hard work.
"They do a good job and they care. I think they really thrive on the idea that they are making people happy. And I'm really proud that they donate $1 of every transaction to a charity," said their mom, Tricia.
The company has collected more than $250 for charity so far. What the kids do with their individual income is up to them, added their parents.
"Chris is the saver, he just saves and saves. Mikey loves to buy candy. And Marley and John, well, they'll save their money for bigger things. But teaching them about saving money for their own personal benefit is a lesson I'd like to teach them in the future," said Jeff.
Like Us On Facebook

Follow Us On Twitter
ALSO ON HUFFPOST: