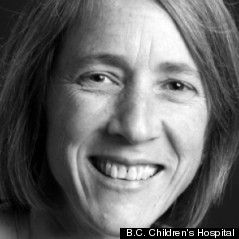 A B.C. nurse was killed after an avalanche buried scores of people in Nepal this week, while an Okanagan man's family was relieved to hear that he's safe.
Jan Rooks, a cardiology nurse at B.C. Children's Hospital was among the estimated 27 people who died in the slide in the Annuapurna region, according to a statement by the board of the Children's Heart Network.
The non-profit organization said Hooks left for Nepal in late September with her husband, Grant Tomlinson, and another couple. The network's board of directors said as far as it knows, Tomlinson and the couple were okay.
The statement said Rooks was a ''great nurse with a very special love of heart children and families'' and had a "special gift for putting people at ease.''
''It seems impossible that someone like Jan can be gone from our lives in the blink of an eye. She will be so sadly missed.''
On Thursday, search teams in army helicopters rescued dozens of stranded foreign trekkers and recovered more bodies in mountains in the northern part of the country. Four Canadians were among the dead and with roughly 70 more people missing.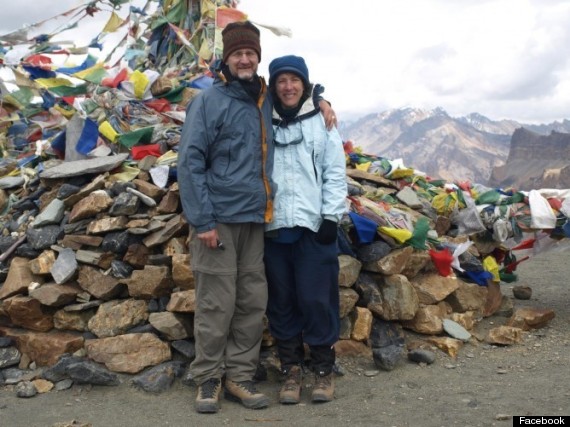 Jan Rooks is seen with her husband Grant Tomlinson in this Facebook photo.
In West Kelowna, B.C, Matt Adams' family heard good news late Thursday after working the phones trying to get in touch with the 29-year-old man in Nepal.
Several media reports and tweets said Adams had called home to say he was safe.
"My friend Matthew Adams has been found safe and sound in Manang! Thank God he's ok! read one such tweet by Rob Mulvihill.
Adams had set off on a six-week tour of region last month and his parents and wife Ria hadn't heard from him since last Friday.
Quebecer Sonia Leveque who survived the avalanche has described a harrowing tale of being buried waist-high in thick, heavy snow on a "nightmare'' of a day.
She thought she was going to die and that she and her fellow trekkers are fortunate to be alive.
"We fought for survival and we were lucky,'' she said in an interview from Nepal with RDI, Radio-Canada's all-news network. "I think nobody in the group wanted to die.''
She said that Tuesday was a "nightmare'' and that nobody in her small group saw the avalanche coming.
"It happened extremely quickly — within seconds, we were separated,'' Leveque said.
"Three people in our group were swept away (and) we tried to find them but there was about 20 metres of snow accumulated at the bottom of the avalanche.''
Leveque said she and her fellow travellers remained shaken up on Thursday but will stay in Kathmandu for at least a few days to see how the rest of the rescue operation unfolds.
ALSO ON HUFFPOST: