While 16 people lost their lives from the concert tragedy in Seoul, Korea yesterday, another person indirectly linked to the tragedy committed suicide hours following the incident.
The Telegraph reports a 37-year-old government official committed suicide by jumping off a building near where the concert took place Friday. The official was reportedly in charge of handling safety measures at the concert.
"I am sorry for the dead victims...," the male with a surname Oh wrote in a message to his wife, according to officials. "Please take a good care of my children."
Oh was found dead hours after being interrogated by police over the tragedy. Police have questioned 15 people regarding the tragedy and said if "safety regulations were ignored, we would bring criminal charges" against those who financed and organized the concert. Authorities also inspected the site of the concert Sunday, which took place in Seongnam, a "satellite city" of Seoul.
Meanwhile a Korean newspaper, the Chosun Ilbo, reported witnesses hearing the host of the concert often telling spectators to get off the ventilation grate but few obliged.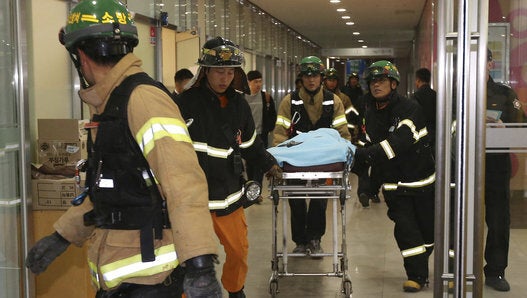 South Korea Concert Tragedy