We don't know how it's even possible but Blake Lively looks even more stylish when she's pregnant!
On Friday, the 27-year-old mom-to-be was spotted in New York City wearing a voluminous blanket coat that hid her baby bump but showed off her gorgeous legs.
Blake, who last week made her official red carpet debut since announcing she was expecting her first child with Ryan Reynolds, looked chic while shopping for baby items and paired her cute tribal-print cloak (since sold out on Preserve) with knee-high boots, a black-and-white skirt and a cross-body bag.
The former "Gossip Girl" star shunned makeup in favour of a natural look and rocked her blond locks in loose waves.
Meanwhile, hubby Ryan Reynolds (along with fellow Canuck Rachel McAdams) was inducted into Canada's Walk of Fame on Saturday, and the actor looked every inch the movie star in a black-and-blue suit.
Ryan and his wife definitely make a stylish pair, even though Blake hilariously pointed out that she will only wear clothes with an elastic waist. "I'm going to amp up my style by wearing things that are stretchier," Blake told Us Weekly, "cause that's all that fits!"
She makes "stretch" outfits look good!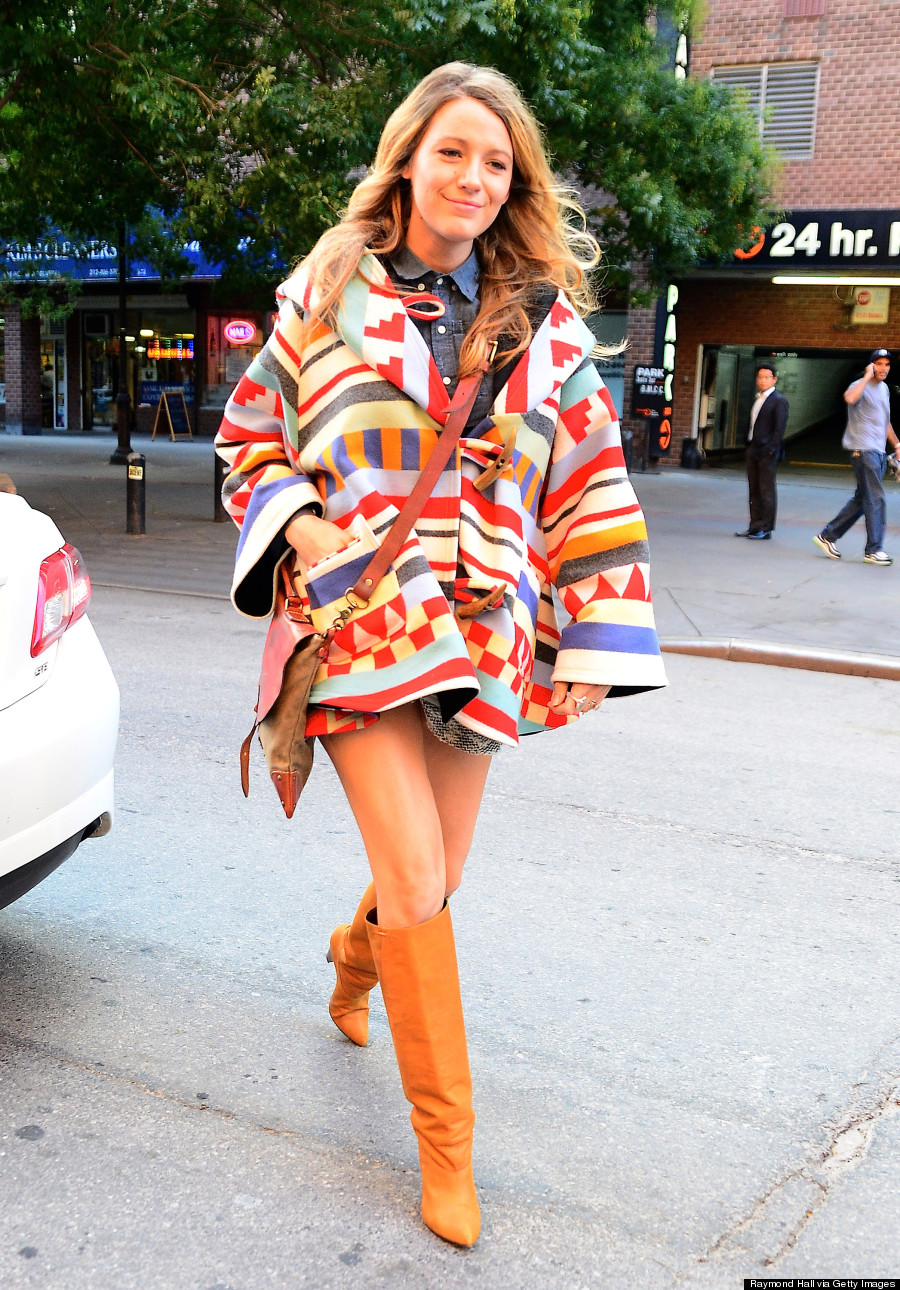 Also on HuffPost