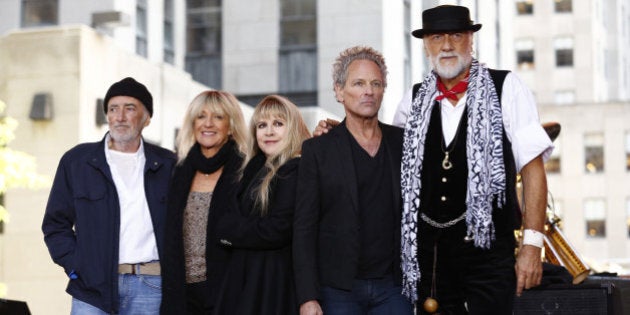 This fall is already legendary for Fleetwood Mac. Not only has the band fully reformed to their classic, most popular line-up with the return of singer/keyboardist Christine McVie, they're also currently on an epic 68-date North American tour that includes several Canadian stops.
In addition to their On With The Show Tour, singer Stevie Nicks has also released a new album this month called "24-Karat Gold — Songs From the Vault," an LP full of songs Nicks wrote in '70s and '80s that she has finally properly recorded. As well, drummer and bandleader Mick Fleetwood has released an autobiography and is bringing a photo exhibit to select tour stops (including Toronto.)
With all of this new goodness, we thought we'd take a look at some true facts about the band that made "Rumours" so here are 25 things that you probably don't know about Fleetwood Mac. Feel free to use them to impress your fellow Fleetwood fans.