Well, this is one way to grab a date's attention.
Genoveva Nunez-Figueroa, a Thousand Oaks, Calif. resident, has been arrested after she allegedly climbed into the chimney of a man she'd gone out with, KTLA reports.
Firefighters were called to a home in the city on Sunday amid reports that a woman was stuck inside a chimney about eight feet down.
The woman was stuck there for about two hours; search and rescue crews even used dish soap to lubricate the opening at its top. Part of the chimney also had to be dismantled using jackhammers.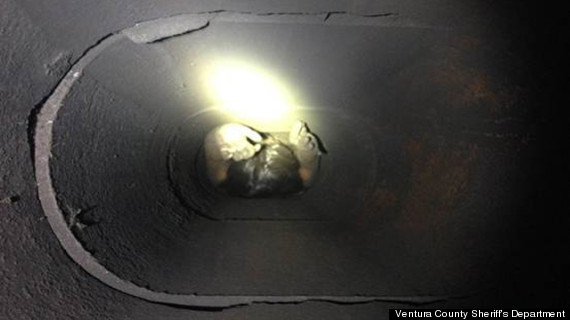 Nunez-Figueroa, 30, had been on several dates with the homeowner, according to KTLA, but it was "unclear" why she climbed into his chimney.
Lawrence Fernandez told WPTV he'd met Nunez-Figueroa online but later told her he didn't want to see her anymore. He wasn't home when his neighbour texted him saying someone was in his chimney.
"We hung out a couple of times and you never know how crazy somebody is until they do crazy things, and this is a pretty crazy thing," he said.
Nunez-Figueroa has been charged with illegally entering a residence and providing false information to a police officer.
Her family has offered to pay to fix the chimney, saying that she is a good woman, according to CBS Los Angeles.
But this isn't the first time she has tried to break into Fernandez's home. He told CBS that she has also tried to access the home from the roof.
"Which just goes to show you," he said, "You have to be careful who you meet online."
Like Us On Facebook

Follow Us On Twitter

Also on HuffPost