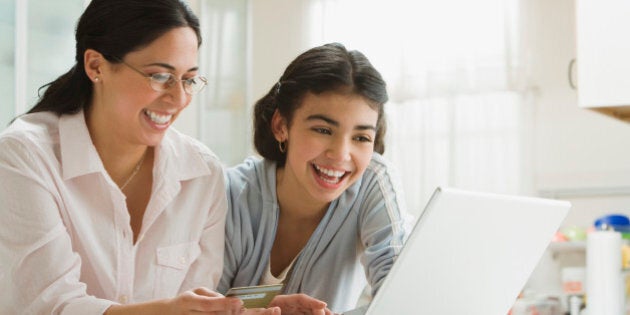 Let's face it: when it comes to the Internet, your kids know way more than you do. And that's okay; it's how these things go. But if your child runs laps around your basic technological knowledge, it's all the more important to be in the know on what they're facing online. A recent study from the Journal of Computer-Mediated Communication showed that while nearly one-third of the 10- to 16-year-olds polled said they had been bullied online, just 10 per cent of parents were aware of that.
The Internet and modern technology can offer opportunities and ways of expression that no generation of young people has ever had before, but it's just as important that their parents make an effort to understand the myriad of opportunities and make sure their kids are living happy, healthy, and safe online lives. Here are a few talking points for you to raise with your little Internet explorer.
The benefits and hurdles of online self-expression
Outside of experiencing it firsthand (as your kid undoubtedly has in one way or another), there is no way for you to fully understand the challenges and benefits of figuring out your identity as a child in the online world. Your child is exposed to more points of contact and access than have ever existed in human history. These avenues provide kids with more ways to express themselves, find a sense of community, and build a sense of self. At the same time, being plugged into and exposed to more points of contact than ever before also allows for a multitude of challenges when it comes to bullying and harassment. The impact of cyberbullying demonstrates how prevalent it can be; from texting, to tweeting, to Facebook comments, a child being bullied can find it extremely difficult to get away from their tormentors.
As with most parenting matters, the quickest way to prevent an issue is through a frank and honest discussion with your child, so you can feel out what their online world looks like. Are they big into Minecraft? Do they have a passion for YouTube content? The more you learn about your child's online activities, the better you can work together to make sure they are pursuing their passions in the safest way possible. Even better, you'll also get a direct look into what inspires your child, and how they spend their free time and energy.
Your kids care about things, they just show it differently
Do your best to not become the parent who compares your own upbringing to your child's actions. The world has changed in a big way, but not in the ways many people often suggest. Example: A study from World Vision found that 44 per cent of teens hear about those less fortunate than them through social media. Ninety per cent agree it is more important than ever to help those in need and 86 per cent believe it's very important to support charitable causes symbolically, even if you can't do so financially. On top of that, many of them are getting away from the computer to do so. Seventy-one per cent of teens support charity by volunteering their time or participating in an event. There goes the stereotype of the apathetic teenager.
Teens are more empowered and connected than ever before, and it shows, as approximately half a million have attended We Day since it began in 2007. When it comes to digital engagement, thousands of teens have downloaded the new We365 app (developed by TELUS and Free The Children), which allows them to discover new causes, connect with their friends, track their volunteer hours, and share their thoughts and inspirations with their friends and classmates. It is far more likely that your child is trying to make a difference in ways that are simply off your radar, like through Facebook campaigns or text-to-donate fundraiser drives. Once again, sitting down and talking to your child about what interests inspire them is a great way to understand their digital footprint, and it can only serve to bring you closer together.
There are ways to give your child independence while also keeping them safe online
Your child's day-to-day life is increasingly tied into the digital realm, and at a certain point they'll inevitably request a mobile device. A survey by TELUS found that 71 per cent of parents purchased their child's first mobile device before they turned 14 years old — 5 per cent of parents bought one for their kids before they turned eight! Interestingly enough, the reasons for these purchases were overwhelmingly about safety concerns, with 31 per cent of parents buying the mobile device so they could contact their kids easily, and 27 per cent making the purchase so their kids can make emergency calls.
But the real statistic at play here is the fact that nearly half (47 per cent) of all parents buying mobile devices for their children also opt to get them data plans, essentially giving their kids constant Internet access. As stated above, growing up online, and using various online formats like YouTube accounts to Facebook profiles, is an important part of developing the modern child's sense of self. At the same time, unfettered Internet access can bring anyone into contact with sensitive or dangerous content, and that goes double for your children. Fantastic tools exist (like the K9 web protection suite) to give your child online independence while letting parents extensively limit what content they can access, alongside more conventional monitoring, security, and anti-virus software.
And if you're looking for tips and advice to help you open up a better dialogue about online safety with your child, TELUS WISE is a unique educational program that focuses on Internet and smartphone safety to help keep youth and families safer online. Available as a free resource to all Canadian families, TELUS WISE has a huge selection of tips, advice, seminars and tools to keep you informed and ahead of the game.
All in all, the best way to keep yourself up-to-date and informed about the challenges your child faces online is to do your research, ask questions, and have an open relationship with your child about their intake of technology. You can only stand to benefit from better understanding the online world that your child lives in, and the more you understand, the better you can be the parent who helps their child thrive and succeed.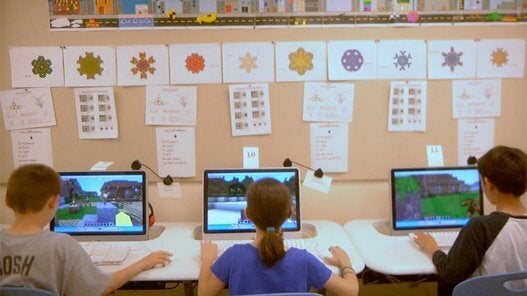 Supporting Your Child Online