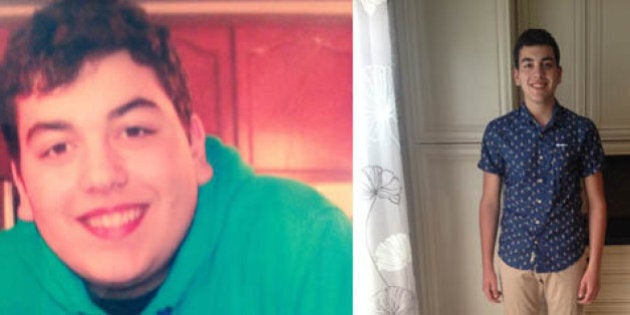 By The Numbers: 203 at my heaviest, currently 170 pounds of lean muscle for a total weight loss of 33 pounds. Also went from 29 per cent body fat to 16 per cent body fat.
The Weight Gain: When I was very young, my dad got sick and our lives were suddenly busy with doctor's appointments and hospital visits. My family and I turned to the convenience of fast food to keep up with it all.
My dad passed away when I was six years old. My grief caused me to develop anxiety and poor eating habits. I was eating very little, replacing "real food" with crackers and other unhealthy snacks, but gained weight steadily.
Like most teenagers, I faced peer pressure and body image issues. I lacked self-confidence and dreaded gym class and my Saturday morning soccer practices. These feelings of insecurity only intensified when I started at a new high school, more than 40 pounds overweight.
Final Straw: Before she got married and became pregnant with me, my mom was what you would call a "gym rat." When my dad got sick, her number one focus became his health and mine, and she lost sight of her goals. After he died, her priority was helping me with my anxiety and getting me to eat.
More recently, she decided it was time to take charge of her life again. She started eating clean, whole foods and joined a GoodLife Fitness club where she works out five days a week. I watched her lose 20 pounds, and was inspired to do the same.
Story Continues Below. Check out more of our inspiring weight loss stories: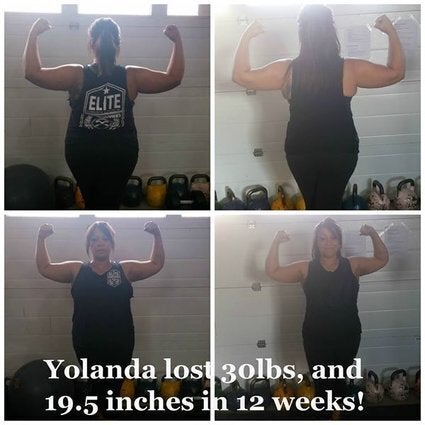 Lost It: Weight Loss Success Stories
The Plan of Attack: I decided that I wanted to join a gym to gain muscle and shed my "baby fat." My mom completely supported me, but insisted that I work with a personal trainer to avoid getting hurt. So, she brought me to the Keele Street GoodLife Fitness club in Vaughan. That's where I met Ben Hamida.
The Exercise Factor: Ben and I worked together three days a week, and he always made sure I was comfortable with what we were doing. In the beginning, we did cross training total body workouts. We've recently switched it up to German volume training (more lifting with less weight), and traditional weight training routines that are slightly modified to improve my body imbalances.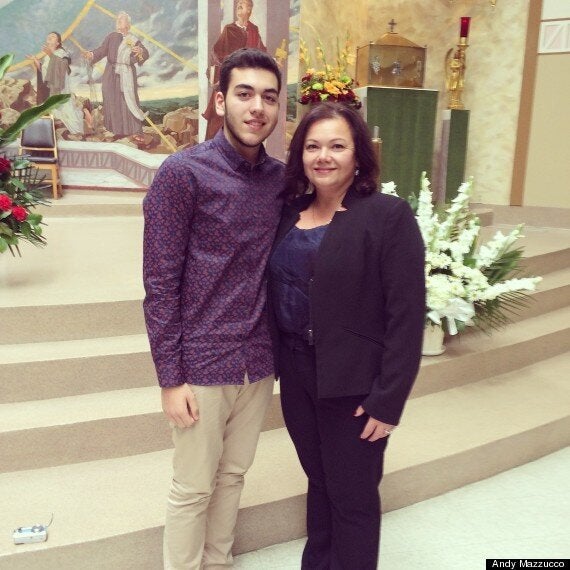 The Food Element: Starting a healthy diet was pretty easy because my mom was already eating and preparing healthy foods. She cooks all day on Sundays to make sure that our fridge is always stocked with whole, healthy foods.
I now eat a lot of grilled meats: chicken, veal and lean steak. My mom is trying to get me to eat more veggies, but it hasn't been easy! My favourite meal is a special "turkey hash" that my mom makes -- lean ground turkey, red peppers, hot peppers and onions, wrapped up in a pita with arugula.
I didn't cut out any foods completely, and still enjoy eating out with my friends. I used to never think twice about eating six slices of pizza, but now I make better decisions and reduce the amount of empty calories I consume. Everything in moderation!
The Current Day-to-Day: Today, I go to school and work part-time, but I still make time to work out three times a week. Going to the gym used to be a chore, but now, if I miss a day I feel empty and have no energy. I love the feeling of going to the gym, and it has been a great stress reliever for me. My mom and I continue to eat healthy, and she has lost over 50 pounds!
My advice for other teens is to stop procrastinating. Don't say you'll start Monday – start that same day. Don't let the moment pass. It's hard enough being a teenager without having to deal with body image issues and being unfit. If you don't feel good about how you look and feel, do something about it now.
Do you have a weight loss story to share? Send us an email at CanadaLiving@huffingtonpost.com to be featured on our Lost It series.