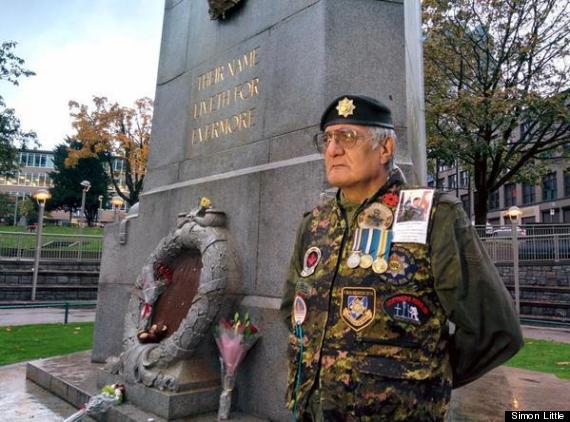 As Canada continues to mourn the loss of Cpl. Nathan Cirillo in Ottawa, one retired veteran is honouring the fallen soldier by guarding a war memorial in Vancouver.
Retired corporal David Ward donned his uniform and stood guard at the Vancouver Cenotaph in the city's Victory Square on Thursday morning, one day after Cirillo was shot and killed by a lone gunman at Ottawa's Tomb of the Unknown Soldier.
Ward told Global News he wants to "to let those a**holes that murdered our Canadian soldiers here in Canada [know] that they're not gonna win."
Ward, 63, was based in Ontario, and served in Cyprus in 1974-5 as well as at the United Nations in Egypt, according to Global.
Cirillo was "too young to go," Ward told BCIT Broadcast News.
"But we do our duty and that's why I'm out here. Even though we are retired, we still get the call out. We come out to mourn for our brothers and sisters who need our help right now."
He stood guard at the cenotaph for several hours.
BCIT reporter Simon Little captured Ward at his post in these photos: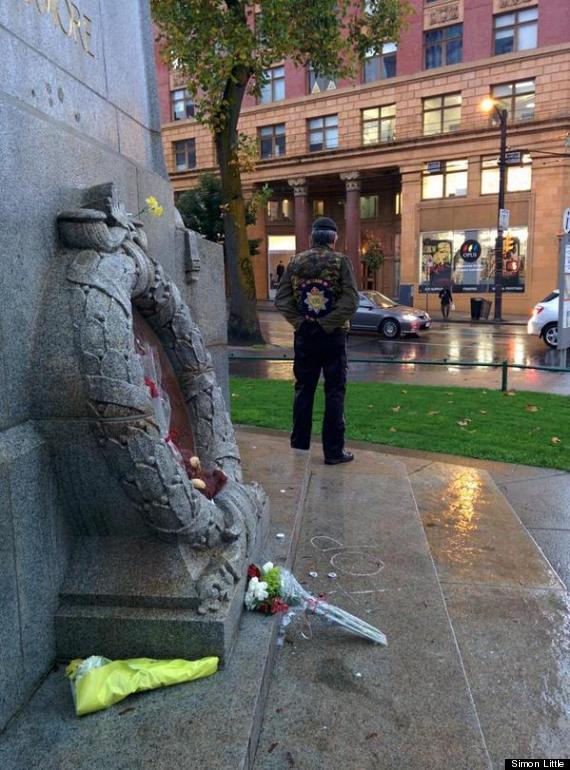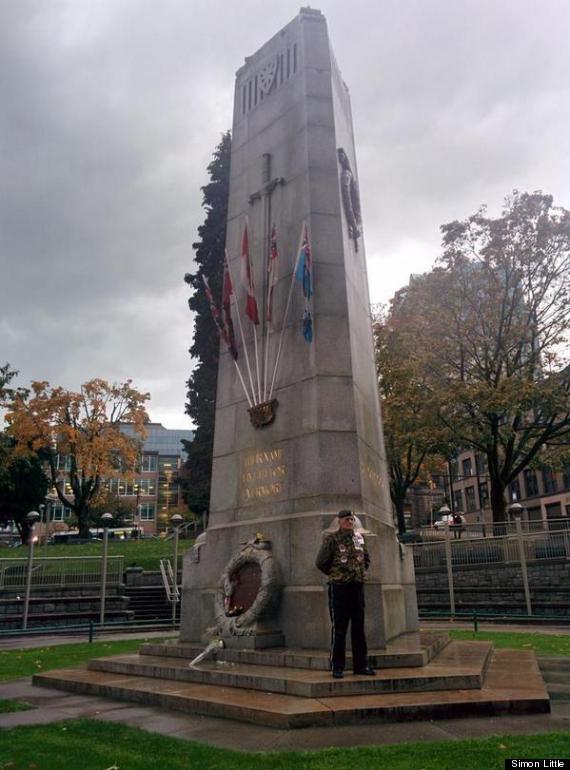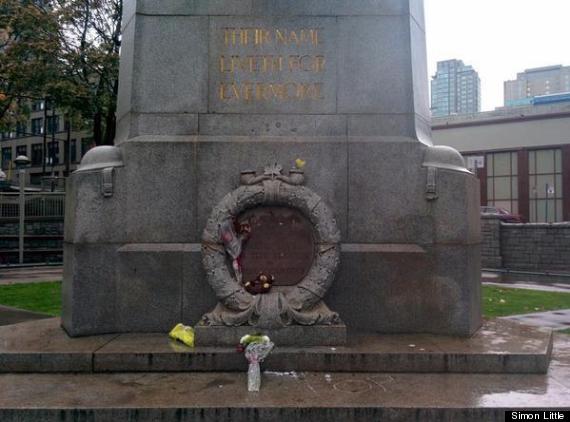 Cenotaph vigils are being organized across the country for Saturday.
Like Us On Facebook

Follow Us On Twitter
RELATED ON HUFFPOST: