Angelina Jolie may now be seen as the "Mother Teresa of Hollywood," but before the days of her philanthropic ways, she was quite different.
People everywhere had questions: was it actually his blood? Was it even blood at all? What did it really mean? Now we finally have some answers.
"Angie came home one day with a kit she bought," he began. "You know those lockets you buy that are clear and you put a picture of your grannie in it or something like that and wear it around your neck? That's what it was. She bought two of those. We were apart a lot because she's off making 'Tomb Raider' and I'm making 'Monster's Ball.' We were on opposite ends—we see each other for two weeks and whatever."
He went on to explain that Jolie, now a UN ambassador, "thought it would be interesting and romantic if we took a little razorblade and sliced our fingers, smeared a little blood on these lockets and you wear it around your neck just like you wear your son or daughter's baby hair in one." (Um, kind of gross...)
He continued, "From that we were wearing quart jars of blood around our necks, and we were vampires and we lived in a dungeon."
And that's how it all began!
(She's definitely come a long way!)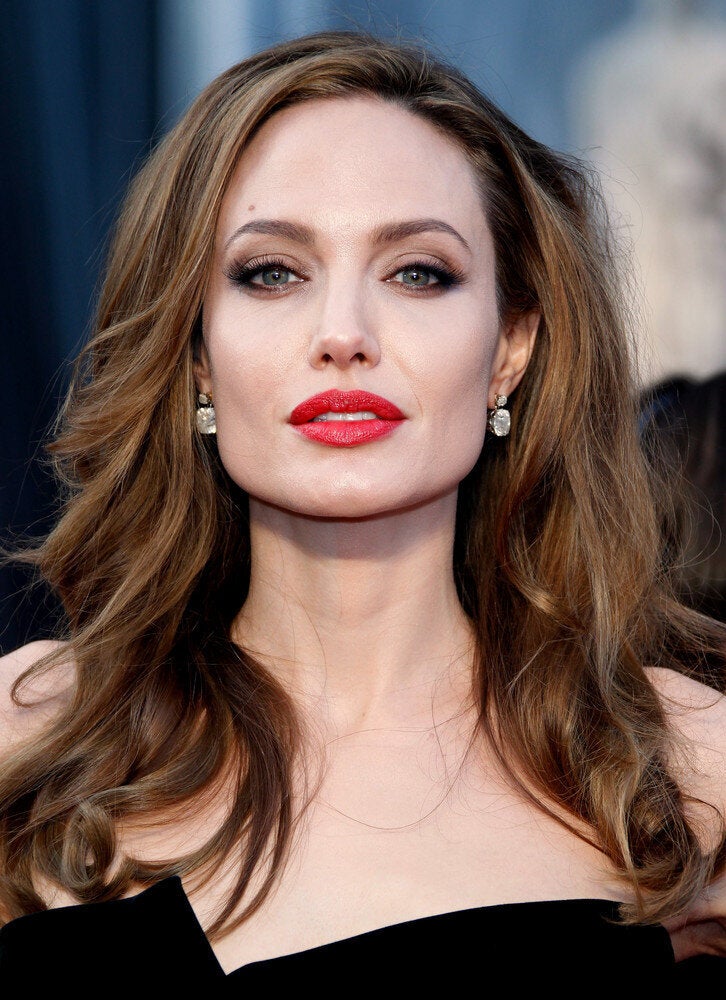 The Beautiful Angelina Jolie