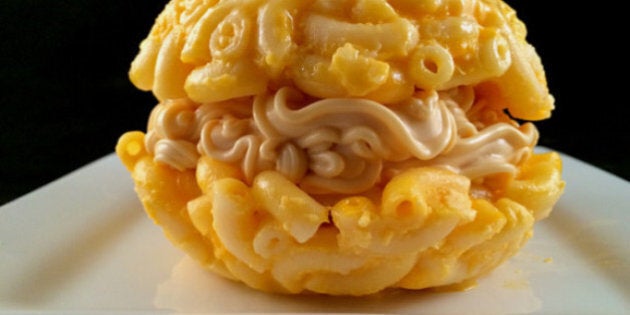 If you weren't impressed with the mac and cheese hacks we showed you yesterday, maybe this monstrosity from The Vulgar Chef will hit the spot.
Mac and cheese patties were formed by combining the pasta with egg yolks. Once cooked, the patties sandwiched an Easy Cheese filling to make a savoury whoopie pie.
The Vulgar Chef, nee Kyle Marcoux, made the cheesy treat after flipping through the new Thug Cookbook. Disappointed with the recipes inside, Marcoux looked to an old recipe from a good friend for inspiration: Food Dude's 100% Cheese Grilled Cheese.