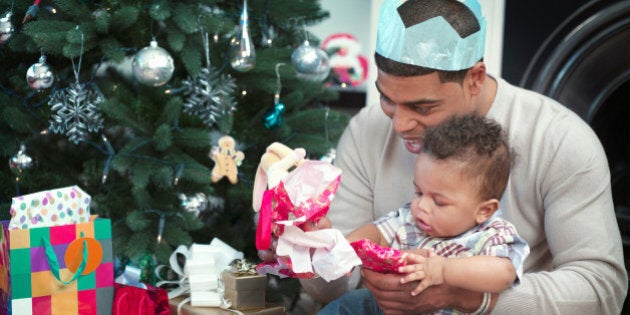 Unless they have a particularly pronounced passion, or the need for a lot of ties, men can be kind of tough to buy for. Gone are the days when you could just pick out a soap on the rope and be done with it — and let's face it, your dad probably didn't really love those things either.
Now, in this world of endless product variety, artisan everything, and get-it-tomorrow online shopping, there's no excuse for not having a great gift. But that doesn't make it any easier to pick one out, especially if you're paralyzed by indecision. Do you get the bacon mayo or the bacon jam? Does he already have that book? Does anybody actually need another wearable gadget in their lives? (Answer: probably not.)
Fortunately for you, we have come to your rescue with this selection of 16 modern options that will please everyone from your father and brother to your partner and best friend — all at a range of price points. If you can't find a great present among these items, you can feel no guilt about just going with a gift card.