Osoyoos Mayor, Stu Wells, who abruptly dropped his re-election campaign at the last minute, has found himself in the middle of a theft scandal.
Wells and his wife, Dr. Martha Collins, have admitted to stealing signs from the property of Oliver Betz on June 24 of last year.
The theft involving Wells, Collins and an employee of Osoyoos Mountain Estates, was caught on video surveillance.
Betz erected the signs on his property as part of a protest warning potential purchasers at the development of issues he had after purchasing property from Regal Ridge in 2006.
He claims the purchase was to include provisions for power and phone, however, says the developer admitted to him in 2011 those services would not be provided.
Betz painted a sign on his driveway which stated in large letters, "Regal Ridge 5th Year No Phone, No Power, Why?"
When that was mostly painted over, Betz says he erected the signs and the surveillance camera.
In an email sent to Castanet, Betz says the surveillance video shows the three entering his property and stealing the signs.
Betz filed a formal complaint with the RCMP and, while he says the three accepted criminal responsibility, no formal charges were ever laid.
Wells said this in a brief interview Thursday: "Unfortunately, it did happen and what we are experiencing is how people react to different situations."
Wells admitted his guilt in an email sent to Betz and his partner, Marg Coulson, earlier this year:
Ms. Marg Coulson & Mr. Oliver Betz

I wish to offer my sincere and profound apology for my actions on the evening of June 24, 2013. The removal of your protest sign from your fence post was an act of immense stupidity on my behalf. The physical act was obvious but more significant was the infringement on your rights and freedoms under Canadian accepted values.

My actions were committed without any thought as to what you have been through in dealing with the physical deficiencies in your property purchase. To have purchased your dream property and not be able to build on the lot is both unfathomable by me and unconscionable by the developer. This was exacerbated by my callous disregard for your rights and freedoms. I understand that there has also been an element of harassment by the developers and the sales force. My actions on that evening certainly added to your stress and anguish.

I have reviewed the whole incident and have certainly had to re-visit my attitude and inner psyche as to my core values. I am working at making sure that empathy is one of my primary emotions. I am very embarrassed by my out of character actions that took place that evening. My more usual role is one of enabling not demoralizing. I am so in tune with helping people solve problems.

I have a tremendous amount of remorse for this unacceptable and embarrassing act. I sincerely ask for your forgiveness and ask you to accept my apology.

Warmest regards,

Stu Wells
Wells also issued this statement late Thursday afternoon:
There will not be a press conference tomorrow, Friday. My final statement is my apology. It is unfortunate that Mr. Betz could not accept it.

There was a time frame – a year and a half ago.

There was an action – mine.

There was a process – law and legal.

There was closure.
This story originally appeared on Castanet.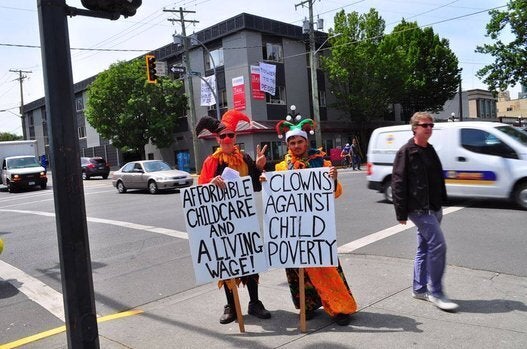 Unusual B.C. Municipal Election Candidates