Canada's unemployment rate fell to a six-year low of 6.8 per cent in the most recent StatsCan report, but if you're a regular observer of jobs data, you know better than to take that number at face value.
Well TD Bank isn't going to take it anymore. They've come up with their own measure of Canadian unemployment, dubbing it the TD Labour Market Indicator, or TD LMI — an acronym we're sure the bank is hoping will become a monthly staple in business news pages.
So what does the inaugural edition of the TD LMI show? Nothing good.
"The Canadian labour market is currently experiencing more weakness than is implied by … the headline unemployment rate alone, and has been for nearly two years," TD senior economist Randall Bartlett writes.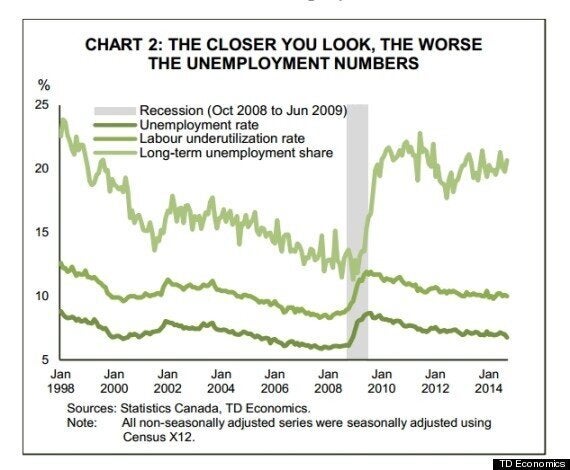 Long-term unemployment in Canada (those out of work for more than 27 weeks) shot up during the past recession, and has stayed at those elevated levels since late 2009. About 20 per cent of the jobless are long-term unemployed.
Another issue: The number of working-age people in the workforce has been shrinking. Eighty-five per cent of Canadians aged 25 to 54 were in the workforce in September, 2014, compared to 87 per cent two years earlier.
"That's a characteristic of a weak labour market," Bartlett told HuffPost Canada Thursday.
It's this sort of "marginalization" of parts of the labour market that the official unemployment rate doesn't pick up, Bartlett said.
"You do have quite a few discouraged workers, high levels of long term unemployment, people working part-time involuntarily," he said. "The jobless rate doesn't pick up a lot of these characteristics."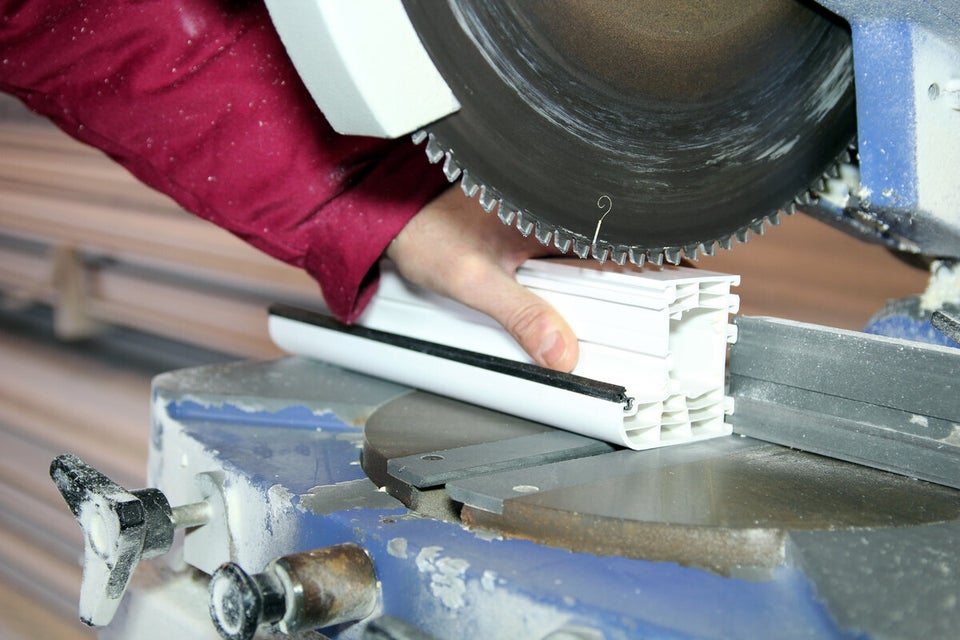 Another element not picked up in the jobless rate is wage growth, which TD says has basically flatlined at this point. "In September 2014, average hourly wage growth was 2.1 per cent, roughly equivalent to ... inflation," TD says.
The LMI takes factors like long-term unemployment, discouraged workers, hours worked and many others and expresses them in a percentage number that, in theory, should line up with the unemployment rate.
But TD says the two numbers have diverged recently. While the unemployment rate is at 6.8 per cent, the TD LMI is at 7.2 per cent, suggesting a weaker labour market than the official numbers show.
The report concludes the Bank of Canada is right in its "continued accommodative policy stance" — meaning it thinks those low interest rates should stay in place for some time yet.