Britain's Queen Elizabeth II sent her first ever tweet during a visit to a museum Friday, signing it "Elizabeth R" -- and even removing a glove to post it.
The 88-year-old's Twitter debut came during a visit to London's Science Museum as she opened a new gallery dedicated to the history of communication and information.
The queen has gamely tried to keep up with new technologies during her 62-year reign.
She received a mobile phone as a present from her son Prince Andrew in 2001 and sent her first official email in 2009 but is reportedly bemused by her subjects' requests for "selfies" on royal walkabouts.
While news of her latest first spread rapidly on Twitter, the queen has not always taken to new technology with such ease.
The U.S. ambassador to London, Matthew Barzun, said she told him she finds it "strange" to be confronted by people holding up mobile phones wanting to take pictures and selfies on royal visits.
"She was essentially saying: 'I miss eye contact'," Barzun told Tatler magazine last month.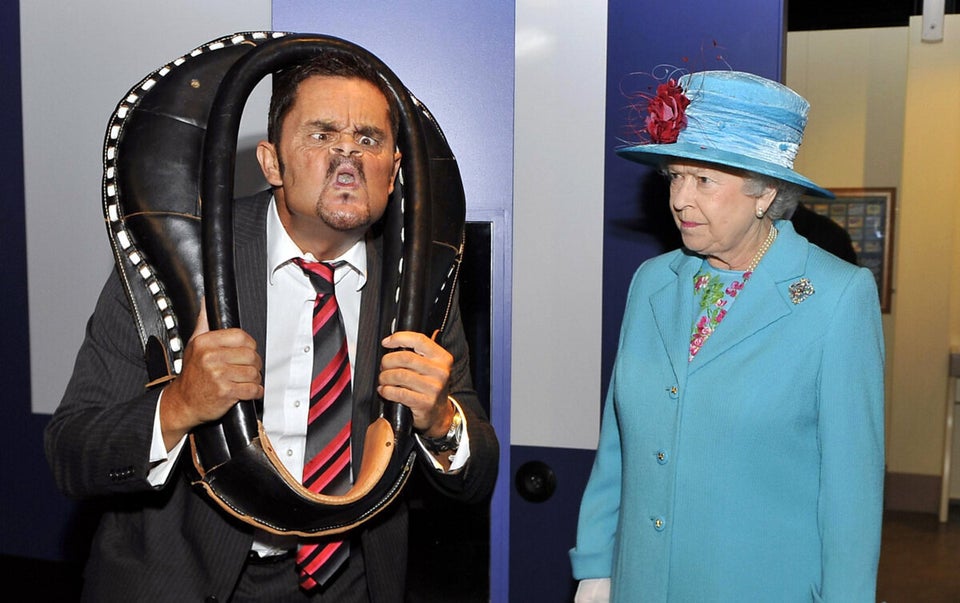 15 Pictures Of The Royals Looking Awkward