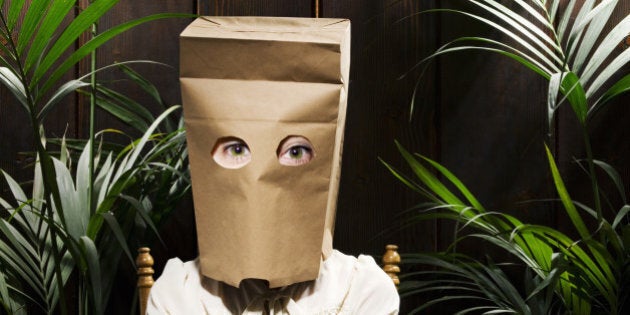 You know those days when your confidence is just gone and all you want to do is stay inside and hide your face? For some, these days come once and a while, but for others, like Reddit user throwmeaway4352, they happen all too frequently.
The anonymous woman posted an extremely honest and moving letter on the web forum, letting users in on what it's actually like to be an "ugly woman."
In the letter, she recounts a horrible night out with her girlfriends, and it's heartbreaking. She opens her response by saying:
"I am an ugly woman. Objectively, I really am. Please don't argue with me on this one, Reddit. I am not overweight, actually in better shape than most women my age, I dress well, I am great with makeup. But last weekend the world just had to remind me that despite all this, people will go out of their way to kick me."
She goes on to explain that after a stressful week of studying and exams, she decided to put on a sexy outfit and go out to a club with her friends (which, she admits, she rarely does). The woman straightened her hair, put on her makeup, and was ready to face the world. She got a little boost of confidence when her friends told her how great she looked, and notes that even she was surprised (in a good way) when she looked in the mirror.
But things just went downhill from there.
Once at the club, the woman and her friends realized they didn't have enough cash to cover their entrance fee (they were told ladies got in free), and so a few guys in the line offered up some extra cash to help them out. Only, none of the guys openly offered to help her.
When finally inside the club (thanks to her own friend), a man started dancing with her, though was distracted and looking for around for someone better the entire time. And then when a photographer started snapping pics of her and her group, he tried his best to move around so as to cut her out of the frame, and eventually just asked her to move.
Since posting it online, the woman's experience has gone viral, with plenty of other users offering words of encouragement and support. If there's anything that can be learned from her story, it's that we should never judge someone on their appearance.
At the end of her note, all she asks is that everyone "be kinder to ugly people."
"Maybe one of the people I met that night will read this post and recognize themselves. I hope so, if only so they can know how behavior they're barely conscious of can affect someone else."
To read the woman's entire letter, you can do so on Reddit.