We feel as if we just walked into Anne Hathaway's bedroom!
On Sunday, the actress attended the "Insterstellar" LA premiere wearing a midnight blue gown that would fit right in her drawer of unmentionables.
The satin Richard Nicoll dress featured a deep v-neck that flashed a lot of flesh, a matching v-back that showed off her luminescent skin and a long train.
Anne's jewels also perfectly complemented her boudoir look: a star necklace draped down the 31-year-old's back à la Jennifer Lawrence's Oscar jewelry, and a matching star handpiece gave the ensemble some edge. (Also, we get it Anne: you're in a movie about space, therefore your outfit should be space-themed.)
A wavy bob, dark blue lids and muted lips kept the look soft and romantic.
Anne was joined by another red carpet force, co-star Jessica Chastain, who dazzled in a racy LBD that showed off her legs.
Looking good, ladies!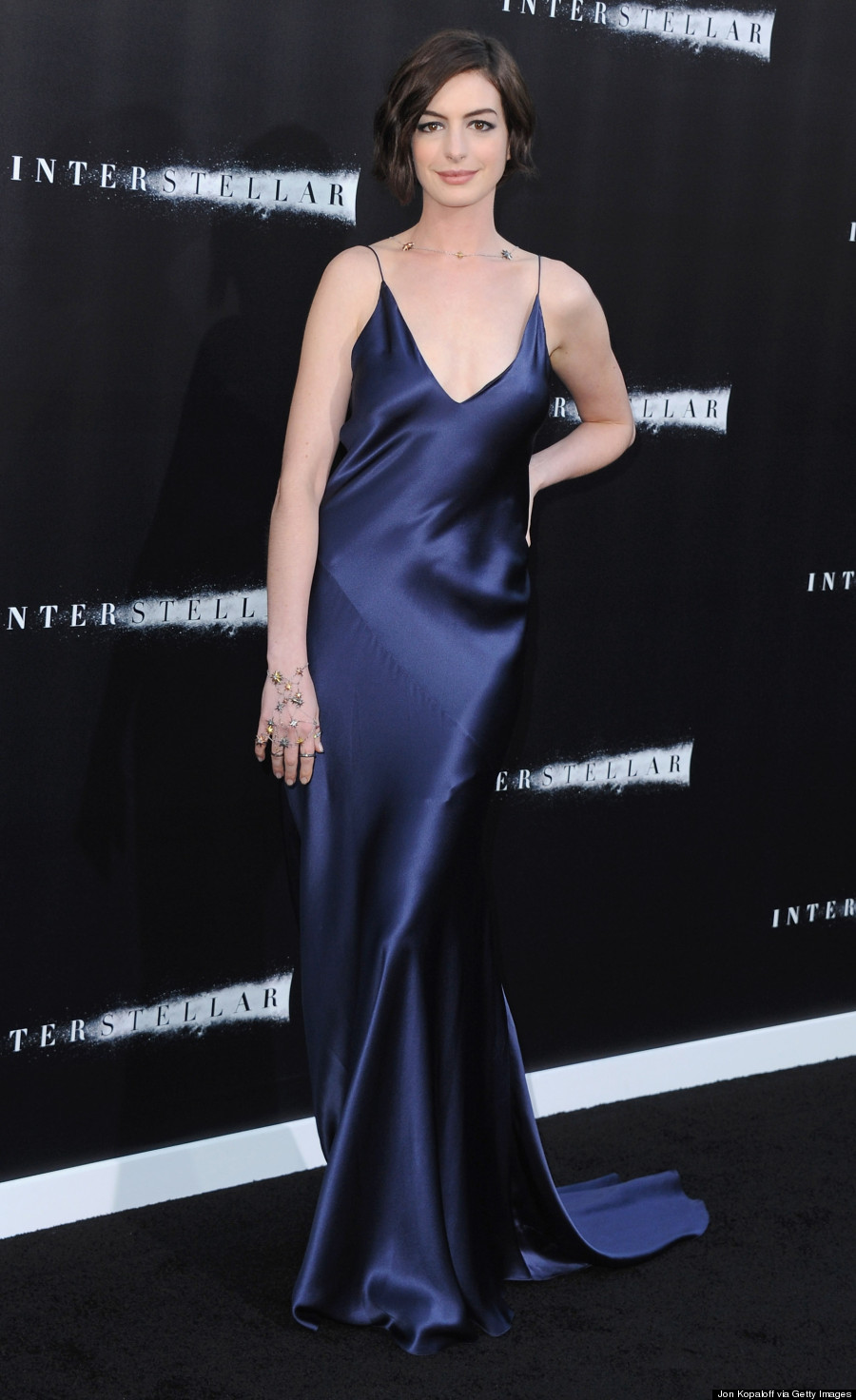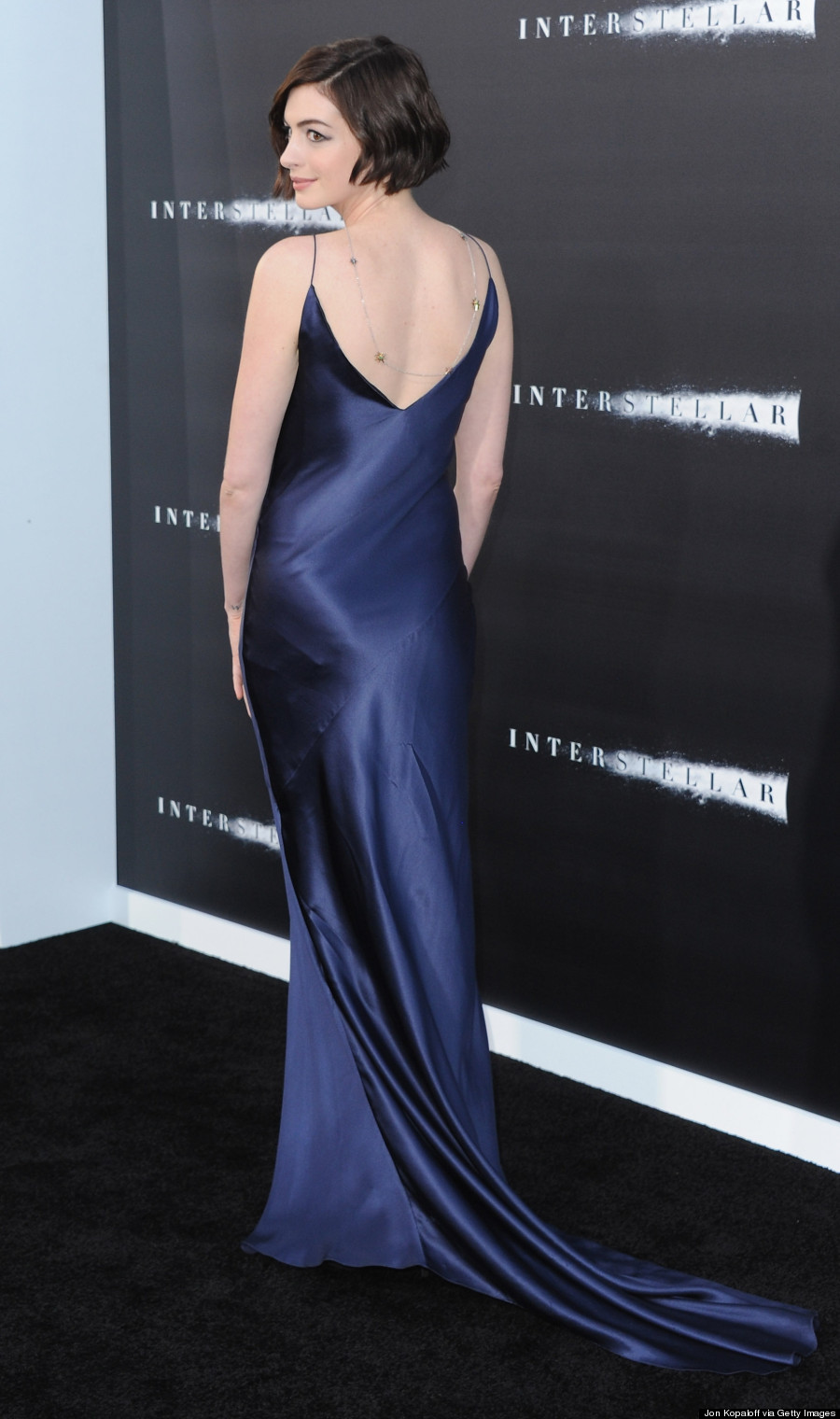 She's come a long way: