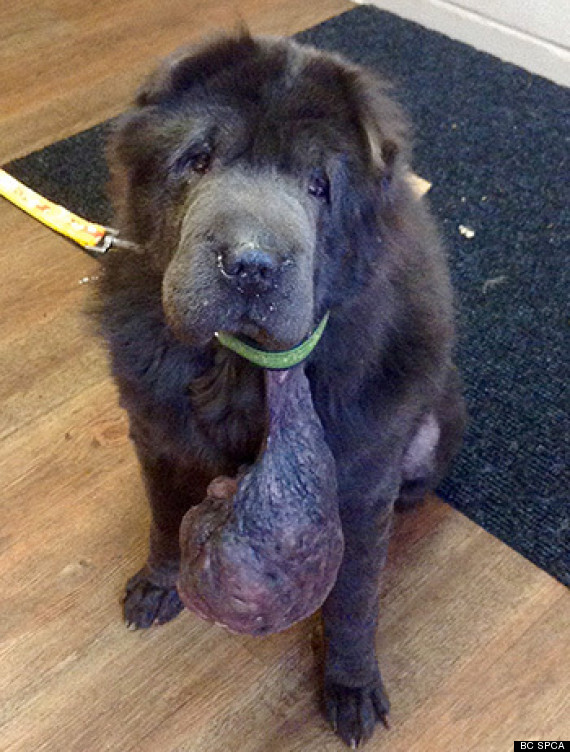 A dog recently rescued during an animal cruelty investigation in B.C. will finally get surgery to remove a growth the size of a cantaloupe that's been hanging from his neck for three years.
The nine-year-old Shar-pei named Biggy also needs corrective surgery to deal with bilateral entropia, a condition where the eyelids roll inward against the cornea and can result in serious vision problems, said the Chilliwack SPCA in a news release on Monday.
The vet bills for Biggy, who also has a skin condition that requires medication, total more than $3,000. The SPCA has already spent over $600 on the dog's medication, special food, and blood work, and was seeking public donations to help with the remainder of the cost.
"He is such a friendly boy and really deserves to live out his years free from pain and discomfort," said Ivanna Ferris, manager of the SPCA's Chilliwack branch.
An appeal by the non-profit group quickly raised $3,000 but there are plenty of other animals who need financial help.
Like Us On Facebook

Follow Us On Twitter
ALSO ON HUFFPOST: