Raindrops keep falling on his head, and Chester the false killer whale loves it.
The footage shot by a centre volunteer shows Chester happily playing in raindrops dripping from a tarp over his habitat (watch the video above). Earlier this month, he got more space to grow when the water depth in his home was doubled.
"All of it is important exercise for him, helping develop his muscles and improve his strength. He also continues to play with toys and interact with his caregivers, important activities for his enrichment and socialization," said an aquarium news release.
False killer whales are actually members of the dolphin family and are rarely seen in B.C.'s coastal waters, preferring the open ocean.
When he was found, Chester was near death with respiratory problems, as well as deep cuts and wounds from being tossed onto the sand and lying on the beach for hours. He now weighs more than 116 kilograms (250 pounds), and is more than two metres long.
Chester eats about seven kilograms of herring, capelin, and Spanish sardines every day, but is still undergoing rehabilitation and is monitored 24 hours a day.
The rescue centre saves stranded marine mammals and rehabilitates them for release back into their natural habitat.
With files from The Canadian Press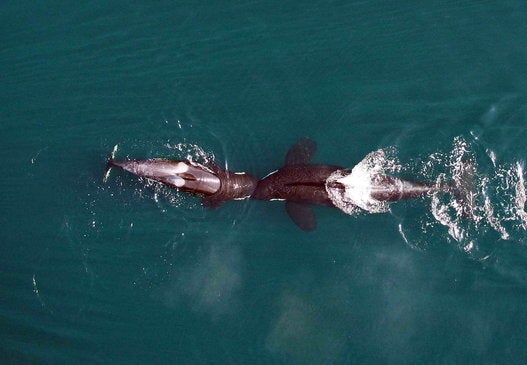 Killer Whale Research Aided By Drones