Dressed in a t-shirt and jeans, watch what happens when one woman is secretly filmed walking alone in Manhattan.
"I'm harassed when I smile and I'm harassed when I don't. I'm harassed by white men, black men, Latino men. Not a day goes by when I don't experience this," actress and video volunteer Shoshana B. Roberts tells Hollaback!.
The video was shot with a hidden camera as Bliss walked in front of Roberts throughout the day.
As the organization notes this type of street harassment (catcalling, stalking, groping, and assault), is all too familiar with women across the globe. The PSA points out women of colour, members of the LGBTQ community and young people often face both sexist and racist forms of street harassment.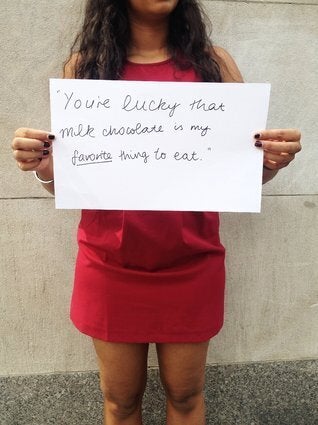 Photos: Everyday Catcalling